Pound Strengthens as BOE Confounds Rate-Cut Vote Speculation
by
Sterling rebounds even as BOE warns of sharp fall on Brexit

BOE issues strongest yet warning on EU vote dangers to growth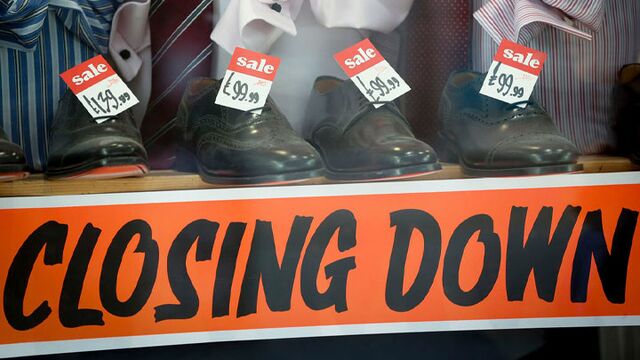 The pound won a reprieve as Bank of England policy makers led by Governor Mark Carney kept interest rates on hold, even as they warned of a "sharp" decline in the currency and deterioration in the economic outlook if Britain votes to leave the European Union next month.
Sterling climbed versus 13 of its 16 major peers as minutes of the BOE meeting showed the nine Monetary Policy Committee members were unanimous in their decision to keep the key rate at a record-low 0.5 percent, where it's been since March 2009. The policy announcement was in line with the forecast of all 41 economists in a Bloomberg survey. Bank of America Corp. had forecast one or two MPC members may have voted for a cut.
"Sentiment has deteriorated in the run-up to the Brexit because of the uncertainty associated with the vote, but surely that's not enough to support a rate cut at this point and therefore we can see the pound stronger," said Thu Lan Nguyen, a currency strategist at Commerzbank AG in Frankfurt. "Speculating that people would be voting for a rate cut was a bit excessive."
The pound strengthened 0.5 percent to 78.66 pence per euro as of 4:08 p.m. London time, after falling 0.4 percent on Wednesday. Sterling rose 0.3 percent to $1.4497. It has climbed 4.8 percent since dropping to an almost seven-year low of $1.3836 on Feb. 29.
Brexit Warning
With just six weeks to go until the June 23 referendum, BOE officials said there were more signs it was weighing on growth and clouding the outlook.
Policy makers cut their 2016 gross-domestic-product forecast to 2 percent from a previous prediction of 2.2 percent. They also reduced their projections for 2017 and 2018. Consumer-price growth, which was 0.4 percent in March, is projected to rise to 2.1 percent in the second quarter of 2018, just above the central bank's 2 percent target.
A vote to leave the EU "could lead to a materially lower path for growth and a notably higher path for inflation," the central bank said in its quarterly Inflation Report. "Sterling is also likely to depreciate further, perhaps sharply."
The MPC estimates that the referendum effects may account for around half of the 9 percent fall in the pound's trade-weighted rate in the past six months.
While the pound has borne the brunt of the uncertainty before the EU referendum, the nation's government bonds have benefited due to their status as a haven asset and amid speculation that a vote to leave would hurt the economy, thereby prompting the BOE to hold the key interest rate at a record low for longer. Benchmark 10-year government bonds fell for the first time in 11 days Thursday, ending the longest winning streak on record.
Before it's here, it's on the Bloomberg Terminal.
LEARN MORE