Nissan to Buy $2.2 Billion Stake in Scandal-Hit Mitsubishi
Ma Jie, Yuki Hagiwara and Masatsugu Horie
Mitsubishi Motors' value has plunged on fuel economy scandal

Nissan relies on Mitsubishi Motors for Japan minicars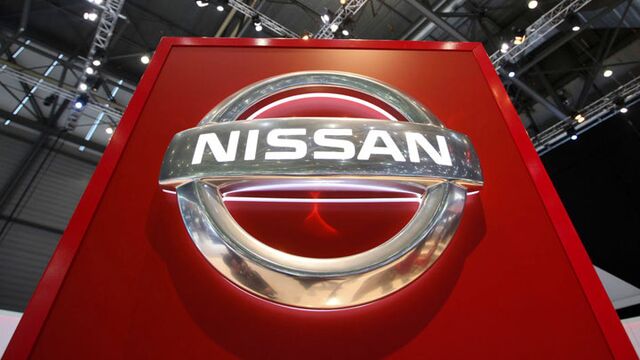 Nissan Motor Co. agreed to purchase a 34 percent stake in Mitsubishi Motors Corp., as Japan's second-largest automaker comes to the aid of its minicar partner rocked by a fuel-economy testing scandal.
Mitsubishi Motors will sell about 237.4 billion yen ($2.2 billion) in shares to Nissan, according to a filing Thursday. The purchase is poised to vault Nissan past Mitsubishi group companies to become Mitsubishi Motors' single-largest shareholder.
Nissan Chief Executive Officer Carlos Ghosn is seizing on a more than 40 percent plunge in Mitsubishi Motors' market value to gain significant control of a company that Nissan relies on for minicar models crucial to its Japan sales. Buying a piece of Mitsubishi Motors also hands Nissan more exposure to Thailand and other Southeast Asian countries that boast greater growth prospects than the companies' domestic market.
Nissan's alliance with Mitsubishi Motors will build economies of scale and create synergies in areas including platform sharing, sport utility vehicles, pickup trucks and in markets such as Southeast Asia, Ghosn said in a joint briefing with Mitsubishi Motors Chairman Osamu Masuko in Yokohama, Japan.
Billions of Dollars
"We believe we can realize billions of dollars in one time and continuing synergies by working closely together," Ghosn said. "We are determined to preserve and nurture the Mitsubishi brand, and we will help this company to address the challenges it faces, particularly in restoring consumer trust in its fuel-economy performance."
Both Ghosn and Masuko said the companies have held talks over the years on options to deepen the partnership, with the recent turn of events accelerating the process. The companies plan to sign an agreement by May 25 in which Nissan can name four directors to Mitsubishi Motors' board, including the chairman. The deal will be invalid if not completed within a year.
The transaction eases concerns about the viability of a Japanese automaker which has dealings with 7,777 companies affecting 410,000 people, according to Teikoku Databank Ltd. estimates. Mitsubishi Motors has manipulated fuel economy data of four minicar models, two of which are supplied to Nissan, and improperly tested other Japan vehicles since 1991.
Nissan fell 1.4 percent to close at 988.1 yen in Tokyo trading. Mitsubishi Motors rose 16 percent, the biggest gain in almost three years. The stock didn't trade throughout the day as buyers outnumbered sellers by as much as 34 to 1. The Tokyo Stock Exchange loosened its matching requirement at the closing auction, allowing 2.6 million shares to exchange hands at 575 yen per share.
Dayz Roox
Nissan's dependence on Mitsubishi Motors showed in April. After suspending deliveries of the Dayz and Dayz Roox models involved in the fuel economy scandal for the last two weeks of April, Nissan's monthly sales declined 51 percent for minicars and 22 percent overall, including standard vehicles.
Nissan on Thursday forecast its profit for the current fiscal year will be little changed, as a stronger yen eroded overseas earnings and domestic sales of minicars supplied by Mitsubishi Motors slumped.
Net income may rise to 525 billion yen ($4.8 billion) in the year ending March from 523.8 billion yen in the preceding period, Nissan said. That compares with the 548.6 billion-yen average of 22 analyst estimates compiled by Bloomberg.
After overstating the fuel economy of its minicars by as much as 10 percent, Mitsubishi Motors faces the prospect of compensating owners of those vehicles for their shortcomings in performance. It also may have to pay back Japan's government for tax rebates that its minicars shouldn't have been eligible for. 
Sufficient Cash
Mitsubishi Motors has enough cash to handle the compensation and costs related to the cheating scandal, Chairman Masuko said. The company doesn't foresee any financial shortage as a result, he said.
Nine more models including an SUV may not have been properly tested, the company said Wednesday. The falsified fuel-efficiency labeling prompted urgency within Mitsubishi Motors' management ranks.
Nissan, which first discovered fuel economy discrepancies while working on the next generation of the minicar models, holds no responsibility for the manipulation, Masuko said. The supervisor in charge of the models had felt the need to boost efficiency to meet targets and mishandled the testing, according to the company.
Ghosn, 62, is betting Nissan can succeed with an investment that ended in failure more than a decade ago for then-DaimlerChrysler AG.
Shortly after DaimlerChrysler announced it would buy a controlling stake in Mitsubishi Motors in 2000, the Japanese automaker was embroiled in a scandal involving the cover-up of vehicle defects. By 2004, DaimlerChrysler pulled out from the Japanese automaker's restructuring plan and declined further investment. It sold the last 12 percent of its stake in November 2005.
Before it's here, it's on the Bloomberg Terminal.
LEARN MORE