Jim Chanos Says He Was Short LendingClub, Won on SunEdison
by , , and
Took LendingClub bet because 'we had problems with the model'

Shorted SunEdison after reversing view, Vivint deal news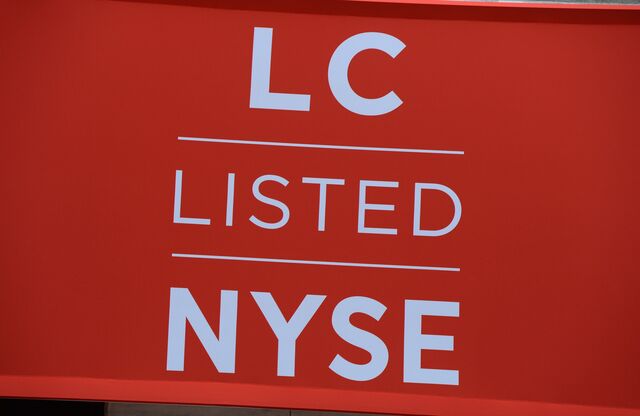 Jim Chanos, the investor who predicted the collapse of Enron Corp. in 2001, said he was short the troubled fintech firm LendingClub Corp. and made money betting against solar developer SunEdison Inc. before its bankruptcy.
Chanos, speaking in an interview with Bloomberg Television's Erik Schatzker, said he was spurred to short LendingClub because "we had problems with the model." He declined to say if he was still betting against the stock or when he took the position.
LendingClub Chief Executive Officer Renaud Laplanche resigned on May 9 after an internal review found abuses tied to the sale of loans and a failure to disclose a personal interest in an investment fund. The shares have declined 66 percent this year.
The founder of Kynikos Associates said in a separate interview at the SkyBridge Alternatives Conference in Las Vegas that he'd been long SunEdison and short one of its holding companies, a yieldco. But after the company announced plans to purchase Vivint Solar Inc. he decided to short SunEdison. By the time he initiated the trade, the shares had already dropped somewhat, he said.
SunEdison Profit

"We made money, but we could have made more," he said.
SunEdison announced the Vivint deal in July, after a six-continent buying binge of wind and solar farms. At the time, SunEdison agreed to pay $2.2 billion for Vivint, which valued the Utah-based rooftop solar company at a 52 percent premium.
Investor backlash to the announced acquisition was immediate, and SunEdison's stock fell sharply. In December, SunEdison said the deal had been renegotiated to $1.9 billion. But in March, Vivint scrapped the deal after saying that SunEdison missed some deadlines. SunEdison filed for bankruptcy protection last month.
Once considered a hot stock, SunEdison's fall and subsequent collapse into bankruptcy caught hedge funds including David Einhorn's Greenlight Capital, Cliff Asness's AQR Capital Management and Larry Robbins's Glenview Capital Management wrong-footed.
Shadow Banking
In his remarks on LendingClub, Chanos said such companies underscore the growth of shadow banking in the U.S. He said he's seeing this trend everywhere, from vacation timeshares to specialized auto retailers and jewelry stores that finance and sell service contracts for wedding rings.
There are many companies "in the U.S. that really do finance their customers and depend on that for a large source of income," Chanos said.
Plenty of investors are now shorting LendingClub. Short interest climbed to 71 million shares as of April 29, representing more than a fifth of the company's shares available for public trading. The New York Stock Exchange reports short interest biweekly. The short ratio has also risen to 12.8, meaning it would take 12.8 days for that short interest to be covered, based on recent daily average trading in Lending Club's shares. 
Ridiculous Fees
In addition to LendingClub, Chanos spoke about topics including hedge fund fees and China at the SkyBridge conference.
Chanos said fees in the industry have stayed too high for too long and the situation is "ridiculous." Managers shouldn't get paid for hugging an index, he said, and hedge funds are increasingly crowding into bets like Valeant Pharmaceuticals International as they struggle to generate alpha returns.
Calling the condition in China worse than most people think, he said he's shorting Chinese second-tier banks, shadow banks and asset managers. He also spoke about his wager against liquid natural-gas giant Cheniere Energy Inc. He criticized the company's leverage, saying its valuation is too high given its hefty spending and what he sees as continuing low prices for liquid natural gas.
Before it's here, it's on the Bloomberg Terminal.
LEARN MORE