Credit Suisse Sees Saudi Arabia's MSCI Inclusion by June 2019
by
Tadawul plans to ease foreign trading restrictions by mid-2017

Kingdom may account for 5.5% of MSCI EM Index: Credit Suisse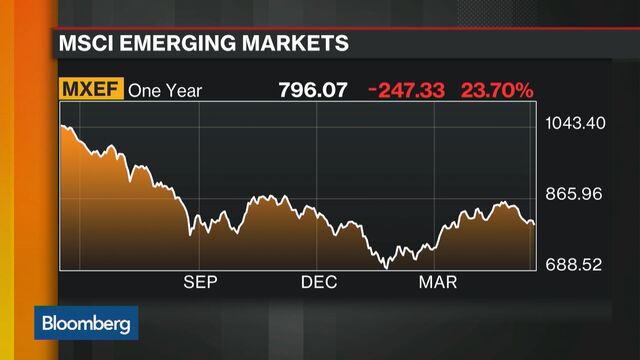 Saudi Arabia's plan to ease restrictions on foreign stock investors will increase its chances of earning MSCI Inc.'s emerging-market status by June 2019, according to Credit Suisse Group.
The kingdom may account for about 5.5 percent of the gauge should Saudi Arabian Oil Co.'s initial public offering come before then, Fahd Iqbal, the Dubai-based head of Middle East research, said in an e-mailed report. Credit Suisse sees the MSCI review process starting next year.
Policy makers in the Middle East's biggest equities market announced plans this month to reduce the amount foreigners must have under investment to $1 billion from $5 billion, allow covered short-selling and adjust its settlement structure by the first half of next year. The moves are part of the nation's efforts to attract foreign investment and diversify its economy away from oil.
Over the next two to three years, "we see substantial upside potential from the successful implementation of capital market reforms and an upgrade to emerging-market status from MSCI," Iqbal said.
Still, the investment bank is neutral with a "bearish bias" on the market over the next six months because of the risk of a drop in oil prices, global equities and earnings expectations. More than 70 percent of Saudi Arabia's income comes from oil revenue, and the nation's stocks are highly correlated with energy prices.
The kingdom's benchmark Tadawul All Share Index has slumped 30 percent over the past year, making it the world's fourth-worst performer. Brent crude fell 29 percent over the same period.
Before it's here, it's on the Bloomberg Terminal.
LEARN MORE