Turkey Wants Islamic Megabank in Istanbul as Jakarta Talks Loom
by
Efforts to start Shariah-compliant lender date back to 2009

Deputy Prime Minister Simsek seeking to create a `strong' bank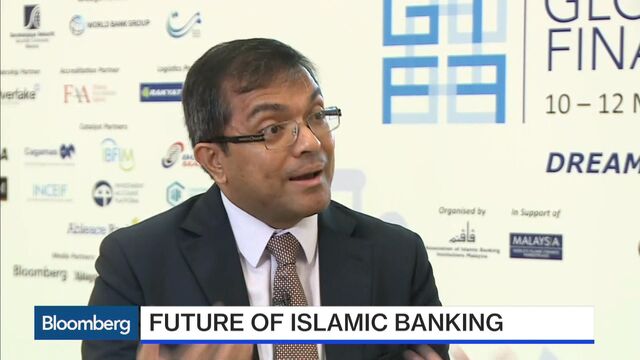 Turkey said Istanbul should be the headquarters for a new Islamic megabank and that it would be willing to commit more capital to the project than proposed under a similar plan by Indonesia.
Turkey wants to set up the bank with its Treasury and Jeddah-based Islamic Development Bank as the prime shareholders, Deputy Prime Minister Mehmet Simsek told reporters in Istanbul on Wednesday.
Simsek's comments come as he prepares for talks with Indonesia and the Islamic Development Bank in Jakarta next week on proposals to start a Shariah-compliant megabank that will lend to companies and infrastructure projects. The discussions will be held during the IDB's annual general meeting in Jakarta, he said.
Indonesia, which has the world's largest Muslim population, and Malaysia have long tried separately to establish a Shariah-compliant lender to projects and companies. Both nations have faced obstacles in creating a bank to compete with bigger rivals and expand an industry estimated at $2 trillion globally. Malaysia's central bank first mooted the idea in 2009 and a three-way merger to do that collapsed last year. Indonesia has been trying to establish one since 2013.
"We are proposing a strong bank, and to have a strong international bank you can't have a capital as low as $300 million or $500 million," Simsek said, referring to an Indonesian proposal to commit $300 million for the lender as capital. "We said earlier that we can commit more. If all work is completed, the bank may be established this year."
If both Turkey and Indonesia host separate lenders for clients in the regions around their countries, the two could be combined in future into one global megabank, Simsek said. The Istanbul-based lender would serve the Middle East, Africa and Europe, he said.
Officials from Indonesia, IDB and Turkey, including himself, will discuss the path ahead for the bank, Simsek said. "Our aim is to create liquidity for the interest-free banking system, to provide funds for infrastructure investments."
Before it's here, it's on the Bloomberg Terminal.
LEARN MORE