Hong Kong's 'Superman' Li Mulls Plan B After O2 Deal Rejected
by
With U.K. merger blocked, focus shifts to proposed Italy deal

Scenarios include buying TV broadcaster or leaving market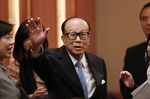 Hong Kong's "Superman" is facing more kryptonite as he tries to expand his European mobile-phone carrier holdings.
European Union regulators on Wednesday said they vetoed billionaire Li Ka-shing's proposal to buy U.K. carrier O2 for as much as 10.25 billion pounds ($15 billion) because of concerns it would hinder competition and create higher prices. Li's CK Hutchison Holdings Ltd. wanted to merge its own 3 unit with Telefonica SA's business in the country.

READ: Hutchison-O2 Deal Halted by EU in New Curb to Telecom Mergers
READ: European Mobile Carriers Blocked at Altar Hunt for New Partners
It was the second setback in the past six months for the 87-year-old Li, whose history of investment acumen prompted the Hong Kong media to give him the superhero nickname. Now that the bid for O2 has been rejected, investor attention will probably shift to another of Li's proposed deals -- a merger of its telecom business in Italy with that of VimpelCom Ltd.'s Wind Telecomunicazioni that would create the country's largest carrier.
"With Asia saturated, investors were looking forward to the European telecom deals," said Ronald Wan, chief executive at Partners Capital International in Hong Kong.
CK Hutchison shares fell 0.9 percent to HK$92.20 in Hong Kong on Thursday, while the Hang Seng Index dropped 0.7 percent.
The company said it's "deeply disappointed" with the decision and will consider its options, which include a legal challenge. Here are some other possible next steps for Li, who's worth about $28 billion, according to the Bloomberg Billionaires Index:
Double Down on Italy
Li's Hutchison wants to combine its 3 Italia's assets with those of Wind Telecomunicazioni in a deal valued at 21.8 billion euros ($25 billion). The proposal would reduce the number of competitors in the country and pose some of the same issues for the European Commission as the O2 plan. That doesn't bode well for the Italian deal, said Erhan Gurses, a London-based analyst for Bloomberg Intelligence.
"The combined unit's spectrum position, as well as the potential impact on mobile pricing, may call for structural remedies," Gurses said.
The companies could agree to divest part of the merged network and sell some spectrum to appease antitrust authorities, Gurses said. Still, the Italian government has said it won't oppose the merger, unlike in the U.K.

Retreat
Hutchison could consider exiting the mobile-phone business in the U.K. and Italy because boosting market share there without significant capital investment will be difficult, said Francis Lun, chief executive officer at Geo Securities Ltd. in Hong Kong.
"Hutchison overpaid to enter the mobile-phone business, and now the only way they can make money is by achieving economies of scale," Lun said. "It would be devastating to Li Ka-shing as they'll either have to get out or try for organic growth."
With rising competition in the U.K., Hutchison may find it more difficult to compete with bundled offerings and mobile virtual operators such as Virgin and Tesco Mobile, Gurses said.
"It may be harder and harder for Hutchison to turn a profit," Gurses said. "In such a situation, a potential exit can't be ruled out."
Sit Tight

Li could also just leave the businesses as they are, said Dickie Wong, executive director of research at Kingston Securities in Hong Kong.
It's not like the European phone business is losing money. In the U.K., subscriber numbers are rising and profits -- measured in terms of earnings before interest, taxes, depreciation and amortization -- rose 25 percent to 686 million pounds last year. In Italy, Ebitda climbed 11 percent to 276 million euros.
"Telecom is one of their key focus areas, and they did the best they could," Wong said. "I don't think they'll sell their telecom business if the deals don't go through. They're likely to take the wait-and-watch approach."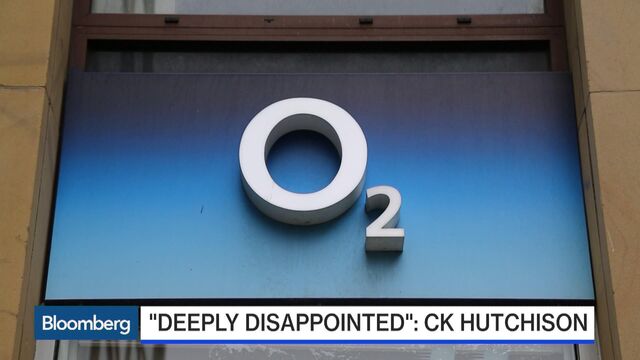 Before it's here, it's on the Bloomberg Terminal.
LEARN MORE