business
Hong Kong Property Market in 'Free Fall': Hayman's Bass
By and
Says credit growth in Southeast Asia emerging markets reckless

China in 'hard landing as we speak,' manager tells SALT crowd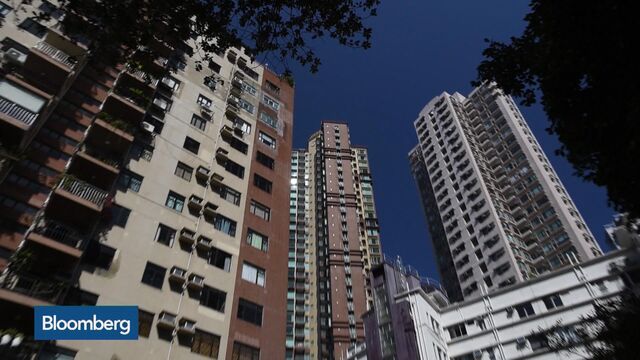 Kyle Bass, the hedge-fund manager who's wagering on a slowdown in China's economy, said Hong Kong's property market is in "free fall" and the credit expansion in Southeast Asian emerging markets will unravel.
"Hong Kong's in a worse position than it was in prior to the '97 crisis today," Bass said at the SkyBridge Alternatives Conference in Las Vegas on Wednesday. He said credit in Asian emerging markets has grown "recklessly," citing Malaysia and Thailand.
Hong Kong property prices have declined and sales are hovering near a 25-year low as the city grapples with the repercussions of a slowing Chinese economy. Home prices have dropped about 13 percent from a peak in September, according to data compiled by Centaline Property Agency Ltd.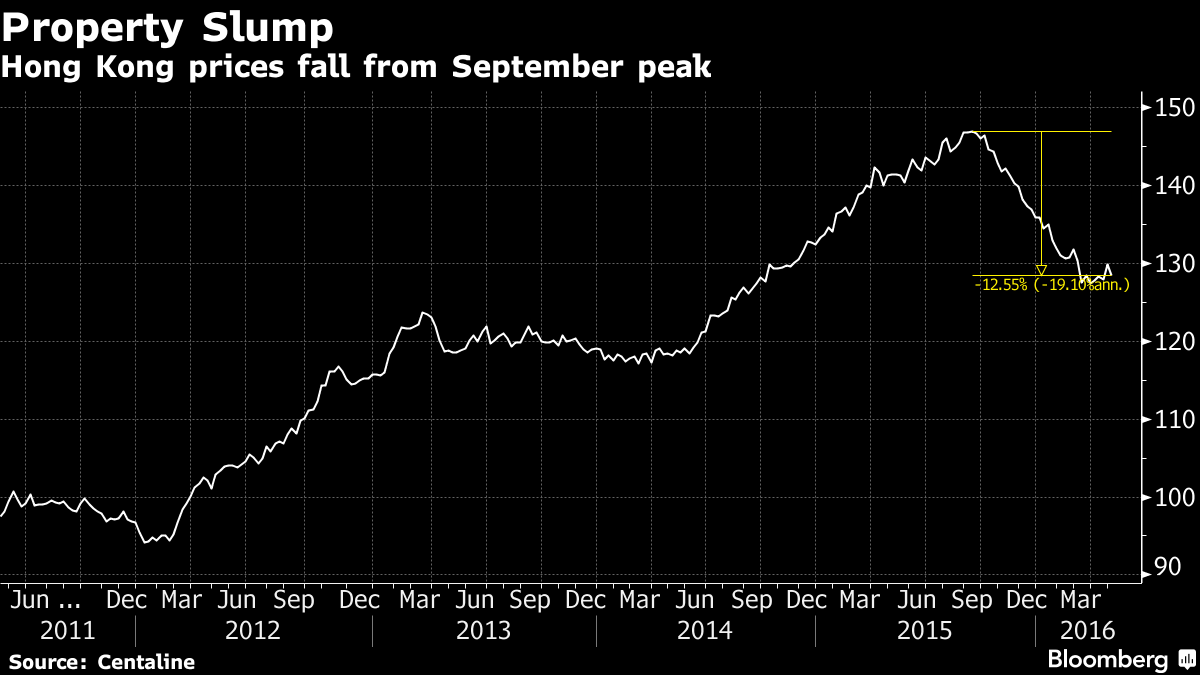 The last major housing crash in the former British colony saw prices tumble almost 50 percent in the 12 months from October 1997. They eventually bottomed in mid-2003 when the city was swept up by the severe acute respiratory syndrome epidemic and have almost quadrupled since then.
Bass, famed for betting against U.S. subprime mortgages prior to the housing crash, is predicting losses for China's banks and raising money to start a dedicated fund for bets in the nation. He said last week at a conference that investors putting money in Asia should ask themselves if they can handle 30 percent to 40 percent writedowns in Chinese investments.
Permanent Bear
"China may be able to not tell the truth about specific output levels, or GDP figures -- they might be able to fudge those numbers for a while," Bass said at a panel discussion, moderated by Bloomberg TV's Erik Schatzker. "But their trading partners kind of tell the truth, and you're already seeing what's happening in their primary trading partners."
The Chinese credit system, according to Bass, is "one of the biggest macro imbalances the world has ever seen." The fund manager said China is already experiencing a "hard landing as we speak." He said he isn't a "permanent bear" on China, instead describing himself as a pragmatist.
Aggregate financing in China, the nation's broadest measure of new credit, grew a larger-than-estimated 2.34 trillion yuan ($360 billion) in March amid easing by the central bank. A lending binge before the lunar new year helped credit expand by a record 3.4 trillion yuan in January, People's Bank of China data show.
Paul Brewer, who runs Rubicon Fund Management out of London, said on the same panel that China's economic problems are worse than the U.S. subprime housing crisis.
Ken Tropin, founder of Graham Capital Management, said the recent surge in iron-ore prices is "symbolic that things may become unglued" in China. Tropin said even though it's a crowded trade, he's bullish on gold.
(
Updates with Hong Kong home prices in third, fourth paragraphs, China credit expansion in eighth.
)
Before it's here, it's on the Bloomberg Terminal.
LEARN MORE