U.K. Warned Against Brexit by Former NATO, U.S. Security Chiefs
by
Britain `diminished' by quitting EU, U.S. ex-officials say

U.K. withdrawal would `give succor to the West's enemies'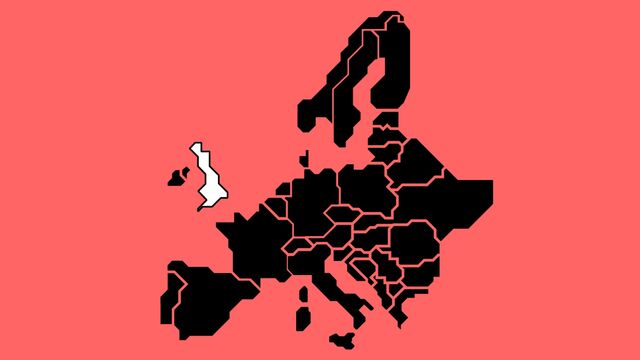 Five former NATO secretaries general and 13 former U.S. foreign, defense and security chiefs said a U.K. withdrawal from the European Union would weaken both Britain and the bloc, urging against backing for a so-called Brexit when voters head to the polls in a referendum next month.
Britain's influence in both the EU and the North Atlantic Treaty Organization has helped keep stability in the Balkans and impose sanctions on Iran and Russia, the former NATO chiefs, who led the organization between 1984 and 2014, wrote in a letter to the Daily Telegraph newspaper published Tuesday. A British withdrawal from the bloc would leave Europe "dangerously weakened," the U.S. officials said in a separate letter to the Times.
"We are concerned that should the U.K. choose to leave the European Union, the U.K.'s place and influence in the world would be diminished and Europe would be dangerously weakened," wrote the U.S. officials, including Ronald Reagan's secretary of state, George Shultz, and Madeleine Albright, holder of the post in Bill Clinton's administration. "The special relationship between our countries would not compensate for the loss of influence and clout that the U.K. would suffer if it was no longer part of the EU."
The interventions come as both sides of the referendum campaign step up efforts to persuade Britons of the merits of voting to stay in the EU or leave in the June 23 plebiscite. The two letters lend support to one of the three central planks of Prime Minister David Cameron's assertion that Britain is "stronger, safer and better off" in the EU. Cameron made a speech Monday suggesting war would be more likely in the event of Brexit.
'Very Troubling'
"Brexit would undoubtedly lead to a loss of British influence, undermine NATO and give succor to the West's enemies just when we need to stand shoulder-to-shoulder across the Euro-Atlantic community against common threats, including those on our doorstep," wrote the NATO chiefs, who include the two most recent incumbents, Anders Fogh Rasmussen and Jaap De Hoop Scheffer. "At a time of such global instability, and when NATO is trying to reinforce its role in eastern Europe, it would be very troubling if Britain ended its membership of the EU."
Signatories of the NATO letter:
Peter Carrington (secretary-general 1984-88)
Javier Solana (1995-99)
George Robertson (1999-2003)
Jaap De Hoop Scheffer (2004-09)
Anders Fogh Rasmussen (2009-14)
Signatories of the U.S. letter:
Zbigniew Brzezinski, national security adviser 1977-81 
Brent Scowcroft, national security adviser 1989-93
George Shultz, secretary of state 1982-89
Richard Allen, national security adviser 1981-82
Frank Carlucci, defense secretary 1987-89
Robert Gates, defense secretary 2006-11
William Cohen, defense secretary 1997-2001
Madeleine Albright, secretary of state 1997-2001
William Perry, defense secretary 1994-97
Stephen Hadley, national security adviser 2005-09
James Jones Jr., national security adviser 2009-10
Thomas Donilon, national security adviser 2010-13
Leon Panetta, defense secretary 2011-13
Before it's here, it's on the Bloomberg Terminal.
LEARN MORE