U.K. Growth Forecast Cut as Niesr Issues Brexit Warning
by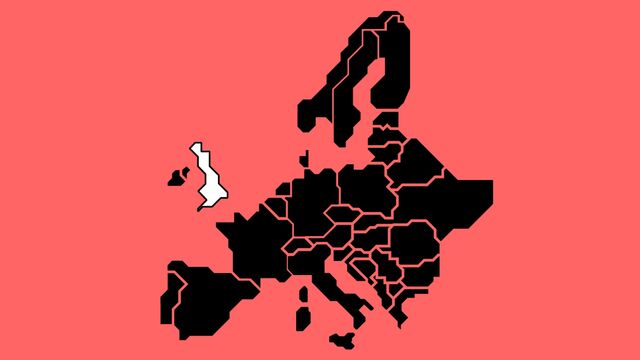 The U.K. economy will grow less this year than previously estimated and a vote to leave the European Union would send sterling tumbling and further damage the outlook, the National Institute of Economic and Social Research said.
In a report published in London on Tuesday, Niesr said a Brexit in the June 23 referendum would slow 2017 growth by about 0.8 percentage point and cut 1 percentage point from the level of GDP. It also lowered its 2016 projection to 2 percent from 2.3 percent.
"A vote to leave the EU would represent a significant shock," Niesr said. "This shock would be likely to manifest itself through a number of channels, some of which might be expected to be relatively short-lived, predominantly affecting the near-term outlook."
Warnings about the impact of a Brexit have been coming in force this week, with Chancellor of the Exchequer George Osborne saying people would be worse off and Prime Minister David Cameron saying a split would jeopardize peace in Europe. The Trades Union Congress said on Tuesday that British employees face working "excessive" hours if the U.K. votes to leave.
Brexit Scenarios
Niesr presented short and long-term prospects in the event of a Brexit. In the short-term projections, the pound drops by around 20 percent against a basket of currencies and financial conditions tighten, which would depress private-sector demand. While Niesr said these effects would be significant, they said they weren't talking about a recession.
The plunge in sterling would boost inflationary pressure, causing price growth to jump by as much as 4 percentage points more in 2017 than in the "Remain" forecast.
On a long-term basis, Niesr looked forward to 2030 and considered different scenarios centering on trade and foreign investment. The most optimistic see the U.K. retain access like Norway and Switzerland, while the least optimistic assumed no free-trade agreement and a 5 percent productivity shock. 
In all scenarios, demand for exports falls, and consumption, real wages and GDP all drop by 2030. Under the most pessimistic model, real wages decline as much as 7 percent, consumption drops as much as 9.2 percent and sterling falls below parity with the euro.
The forecasts may give Bank of England officials food for thought as they prepare to present new projections alongside their interest-rate decision on Thursday. Uncertainty stemming from the referendum is clouding the outlook, and policy makers have said they will treat data cautiously until after the vote.
If the U.K. stays in the EU, Niesr said the BOE will begin increasing interest rates from a record-low 0.5 percent in November.
"November would be a reasonable point to start," said Simon Kirby, an economist at Niesr. The BOE would want to get ahead of the curve on inflation, so while "they should think seriously about starting to tighten, there's a risk that they won't."
Before it's here, it's on the Bloomberg Terminal.
LEARN MORE