Germany Vetoed Cameron EU Negotiation Terms, Duncan Smith Says
by
Says Merkel made Cameron drop call for immigration brake

NATO ex-secretaries general say exit would weaken U,K,, EU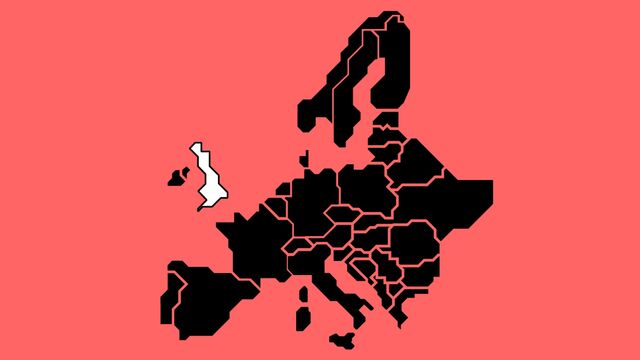 Former U.K. cabinet minister Iain Duncan Smith accused Prime Minister David Cameron of giving in to German Chancellor Angela Merkel by dropping a call for an emergency immigration brake from his requirements for a renegotiation of European Union membership terms.
The former work and pensions secretary told the Sun newspaper in an interview published Tuesday that Germany vetoed Cameron's demand the night before he was set to deliver a key speech setting out Britain's wishes. The deal eventually negotiated by Cameron allows Britain to restrict welfare payments to new EU migrants instead.
Duncan Smith, who is campaigning for Britain to leave the EU in the June 23 referendum, said a line about immigration in the draft of the speech was dropped after Germany asked for it to be removed. His comments reflect the deepening rift in Cameron's Conservative Party over membership of the bloc, casting further doubt over his ability to stay in his job should Britons vote to leave next month.
"I know that right up until the midnight hour, there was a strong line in there about restricting the flow of migrants from the European Union -– an emergency brake on overall migration," Duncan Smith told the Sun. "It was dropped because the Germans said if that is in the speech, we will have to attack it."
'Dangerously Weakened'
The fightback from the Brexit camp comes a day after Cameron said a British exit from the EU might jeopardize peace in Europe. He got backing on Tuesday when five former NATO secretaries general and 13 former U.S. foreign, defense and security chiefs said in separate letters to the Telegraph and the Times newspapers that a U.K. withdrawal would weaken both Britain and the EU,
"We are concerned that should the U.K. choose to leave the European Union, the U.K.'s place and influence in the world would be diminished and Europe would be dangerously weakened,"wrote the U.S. officials, including Ronald Reagan's secretary of state, George Shultz, and Madeleine Albright, holder of the post under Bill Clinton's administration. "The special relationship between our countries would not compensate for the loss of influence and clout that the U.K. would suffer if it was no longer part of the EU."
While polls show the vote is still too close to call, support for the U.K. leaving the European Union is increasing among business people, according to a survey by the British Chambers of Commerce, published Tuesday. About 54 percent of "senior" business people said they'll choose to remain in the bloc, down from 60 percent in February, with backing for a "Leave" vote rising to 37 percent from 30 percent.
Before it's here, it's on the Bloomberg Terminal.
LEARN MORE