Credit Suisse Posts Loss as CEO Signals Cost-Cuts Progress
by and
Bank looking to meet or exceed gross cost savings targets

Credit Suisse held CET1 ratio at 11.4% in first quarter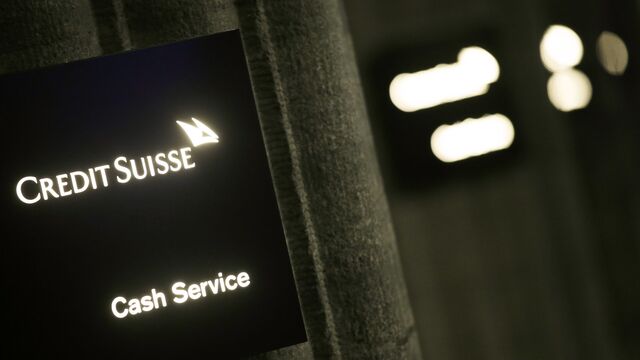 Credit Suisse Group AG Chief Executive Officer Tidjane Thiam said he's confident in delivering planned cost cuts this year after a tumultuous first quarter sparked a second quarterly loss. The shares jumped.
The bank reported a loss of 302 million Swiss francs ($311 million) in the first quarter, compared with a profit of 1.05 billion francs in the year-earlier period. Analysts predicted a loss of 344 million francs, according to the average of 10 estimates compiled by Bloomberg.
Thiam, 53, in March unveiled a second restructuring round, deepening cost cuts and eliminating thousands of jobs to focus on wealth management. While the securities unit reported a loss in the first quarter, hurt by writedowns on high-risk securities, Credit Suisse maintained its key capital ratio, with the CEO signaling it may exceed targets for gross cost savings this year.
"Maybe the results are not as bad as some had feared," Otto Dichtl, an analyst at Stifel Nicolaus Europe Ltd., told Mark Barton on Bloomberg Television. "The CEO is still in the early stages of a restructuring phase and that's usually the time when results are the poorest. Clearly you want to take a lot of the pain first and later have a sort of positive earnings story out of this."
Credit Suisse shares surged 5.4 percent to 14.16 francs at 10:53 a.m. in Zurich. The bank has been hurt by a selloff that eroded about 35 percent of its market capitalization this year. Deutsche Bank AG and Barclays Plc, both also in the midst of restructuring programs, have declined 33 percent and 26 percent, respectively.

The lender's common equity tier 1 ratio, a measure of financial strength, held at 11.4 percent from the end of 2015. Analysts had said the ratio would be a focus for investors, with Morgan Stanley estimating a drop to 11.1 percent.
"The CET1 ratio is the highlight of these results, with Credit Suisse being able to keep the ratio stable thanks to lower risk-weighted assets," said Andreas Venditti, an analyst at Vontobel with a hold recommendation on the shares.
The bank said it achieved more than half of its 1.4 billion francs in net cost cuts targeted for 2016 in the first quarter and is looking to meet or exceed 1.7 billion francs in gross savings by year end. As of May 10, it had eliminated 3,500 jobs as part of efforts to cut 6,000 positions by year end, according to a presentation.
Cost Control
Chief Financial Officer David Mathers said in an interview on Tuesday that while job cuts have been largely focused on London and New York, the bank will also eliminate some positions in Switzerland. The CFO said at a briefing that he would "expect, hope" that the second quarter will show better results.
"We're at the trough -- I don't think we'll get worse conditions than in the first quarter," Thiam said in an interview with Francine Lacqua on Bloomberg Television on Tuesday. "We remain cautious in terms of the outlook because it feels fragile. The market is very sensitive, there's not much liquidity."
The global-markets unit, led by Tim O'Hara, which helped spark a larger-than-expected shortfall in the fourth quarter as a result of writedowns on mainly distressed credit and securitized pools of risky loans, slipped into a loss 635 million francs in the first quarter after a profit of 842 million francs. The business had further writedowns of $403 million in the period.
Off Guard
Thiam said in March that traders took large, risky positions, catching himself and other top executives off guard. While he only found out in January, the CEO has since taken steps to address losses and shrink the securities unit.
Credit Suisse plans to exit most of the distressed credit, European securitized product trading and long-term illiquid funding. The bank said it's on track to meet its target of cutting risk-weighted assets at the global-markets unit to $60 billion by year end.
At the investment banking and capital markets business, led by Jim Amine, the loss widened to 103 million francs from 47 million francs a year ago. The unit saw "muted client activity" in debt and equity underwriting, especially in the first two months, with the market experiencing some of the lowest quarterly issuance volumes since 2009.
"January and February were very bad," Thiam said. "March was better and April was even better than March. May is showing some positive signs."
'Boom, Bust'
Some of Europe's largest banks have cut their trading businesses as regulators step up scrutiny of riskier activities while record-low interest rates and volatile markets erode revenue. UBS Group AG earlier this month reported a 64 percent drop in first-quarter profit, hurt by a slump in revenue at the investment bank. BNP Paribas SA reported a 13 percent decline in revenue from trading fixed income, currencies and commodities in the period.

Credit Suisse's international wealth management business's private banking unit had net new asset inflows of 5.4 billion francs in the first quarter, while the strategic resolution unit, which includes businesses the bank is looking to exit, shrank by 13 percent.
"The results are relatively solid," said Tomasz Grzelak, an analyst at Main First. "Global Markets is a disaster, while APAC is very solid and International Wealth Management is very strong. Overall slightly better than expected."
Thiam, who joined last year from Britain's Prudential Plc, tapped shareholders for about 6 billion francs in November to help fund the bank's restructuring and bolster capital. The CEO said the bank is "very keen to return as much cash as possible to shareholders," targeting a return of 40 percent of its cash flow in future years.
"We don't believe in a boom and bust model," he said in the interview. "We need a strong capital base to be successful, we need relatively stable income streams, we need to derisk which is what we've been doing."
Watch Next: May Looks 'Positive' For Credit Suisse Despite 1Q Loss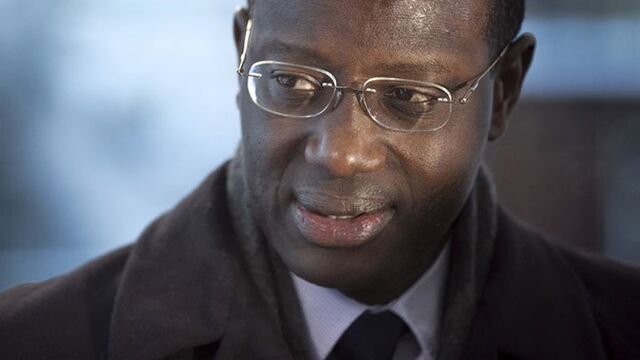 Before it's here, it's on the Bloomberg Terminal.
LEARN MORE