Brexit Is the Only Way to Curb Immigration, Half of Britons Say
by
Majority of undecided voters see leaving as way to stem flow

Economy is the most important issue for referendum choice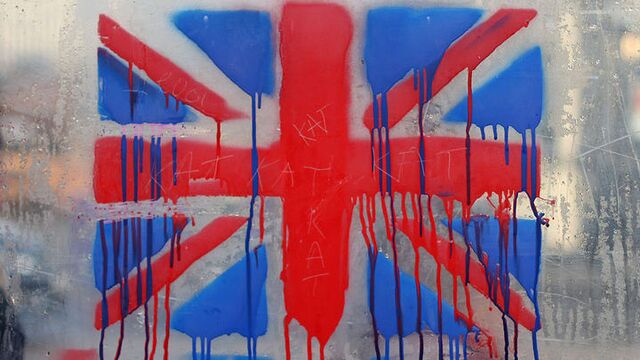 More than half of Britons think the only way to curb immigration is for the U.K. to vote to leave the European Union in the June 23 referendum, according to a poll by Ipsos Mori.
QuickTake Will Britain Leave the EU?
One in five people who plan to vote to remain in the 28-nation bloc say a so-called Brexit is the only way to cut immigration, as do 63 percent of undecided voters and 95 percent backing "leave," according to the survey of 4,002 voters carried out online between April 14 and 25.
Halting immigration from the EU is a central plank of the "Leave" campaign's case for quitting the bloc. Net migration to the U.K. climbed to 323,000 in the year through September 2015, with the EU accounting for 172,000 arrivals, according to the Office for National Statistics.
"Immigration remains a key issue in the public's mind and will be one of the central issues that inform how people vote," Ipsos Mori Research Director Kully Kaur-Ballagan said in an e-mail. "This suggests that both campaigns will need to address the issue if they are to win over undecided voters."
The survey found the economy was the most important issue influencing how people will vote, with 57 percent of those polled citing the issue. Britain's ability to make its own laws was cited by 50 percent, and immigration by 48 percent.
Before it's here, it's on the Bloomberg Terminal.
LEARN MORE