Brexit Economists Invoke 1800s Corn Laws in Attack on Treasury
by
Treasury model on Brexit cost not based on economic theory

Minford says British establishment is afraid of change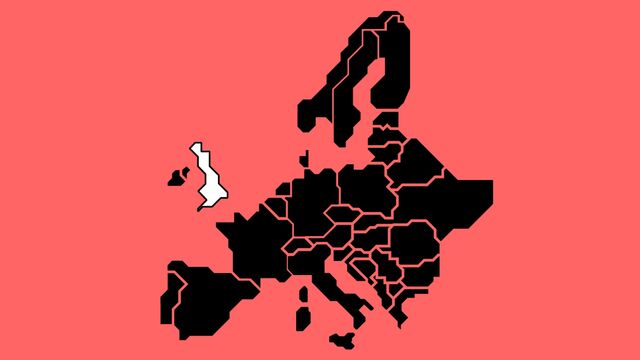 A group of economists campaigning for Brexit attacked the Treasury's economic modeling as it compared its fight to leave the European Union to the repeal of the corn laws in 19th-century England.
Patrick Minford of Cardiff University, one of the eight members of Economists for Brexit, said the fact that most economists oppose leaving the 28-nation bloc is a reflection of the establishment being afraid of change.
The Treasury study of Brexit options uses methods that have no foundation in economic theory, Minford told reporters in London on Tuesday. "Brexit is a major reform that is disruptive of existing market relationships. It is no surprise that once again the British and international establishment and their serving economists oppose it."
In its assessment published on April 18, the Treasury warned that Britain would suffer permanent damage if it leaves the EU, with economic output as much 7.5 percent lower after 15 years than it would be otherwise. Since then, the pro-EU campaign has received support from the International Monetary Fund, the Organization for Economic Cooperation and Development and world leaders including U.S. President Barack Obama and Japanese Prime Minister Shinzo Abe.
Free Trade
"When has an establishment ever wanted the disruption of free trade?" said Minford, comparing the "Remain" campaign to the landed aristocracy's fight to preserve corn laws that kept grain prices high in the 1800s. "We know now from centuries of experience that free trade has raised living standards by massive amounts because it has reallocated resources and lowered living costs, so increasing the welfare of the average household."
Leaving the EU, the group argues, will lower the prices of imports by abolishing EU tariffs. EU tariffs are just like the corn tariff, Minford says, because in those days corn and its food by-products were the main constituents of people's shopping baskets and consequently had a huge impact on the cost of living. The group claimed in a report last month that Brexit could boost gross domestic product by as much as 4 percent over 10 years.
Minford reiterated that sterling would fall about 8 percent over next few years if Britain leaves the EU.
While the June 23 referendum on EU membership has divided Prime Minister David Cameron's Conservative Party, polls remain tight with enough undecided to swing the outcome either way. On Monday, Cameron said exiting the EU would threaten peace in Europe, jobs and economic stability, fueling accusations from Brexit campaigners that the government is employing scare tactics that are misleading voters.
Before it's here, it's on the Bloomberg Terminal.
LEARN MORE