Scots Nationalists Win, Labour Stumbles Before Brexit Vote
by
Cameron needs Labour to help avert June defeat, Eurasia says

SNP victory could set up Scotland independence referendum II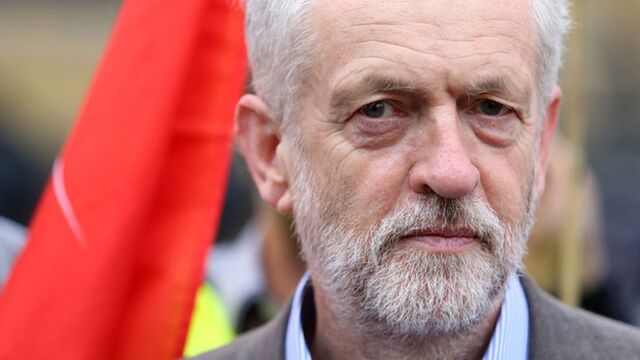 The nationalists won a third consecutive victory in Scottish parliamentary elections, underlining the opposition Labour Party's struggle to cling to support across swathes of Britain seven weeks before the referendum on European Union membership.
QuickTake Will Britain Leave the EU?
Overnight results from Thursday's voting saw Scottish National Party leader Nicola Sturgeon extend her term as head of Scotland's semi-autonomous government, albeit without a majority. The voting also delivered the first verdict on Jeremy Corbyn's leadership of Labour nationally, with losses in Wales and a mixed picture in England.
The outcome will be scrutinized for voter sentiment going into the June 23 EU referendum. Polls show Scots are overwhelmingly in favor of remaining in the world's largest trading bloc and it brings the prospect of a second independence referendum back into play with the Brexit ballot the potential trigger. The U.K. as a whole is less sure and, with his Conservative Party divided, Prime Minister David Cameron needs Labour backing to win.
In all elections, the concern is that voters are becoming attracted to more radical alternatives, said Jack McConnell, a former Labour leader in Scotland. "We've seen it in the U.S., we've seen it in Europe and even to some extent in Asia, and we could see it in England," he said on BBC Television. "There's a disillusionment with mainstream politics."
Scotland was the first to declare in the early hours of Friday after voting that will deliver a new London mayor to replace Boris Johnson, legislative assemblies in Wales and Northern Ireland and 124 councils in England.

The SNP ended with 63 seats in the 129-member Edinburgh legislature, two short of a majority, according to final results posted on the BBC website. It won 69 seats in 2011, when it managed to take more of the regional vote in the proportional-representation system designed to foster coalitions. Labour was pushed into third place by the Conservatives, something one of the party's Westminster lawmakers, John Mann, described overnight as potentially "cataclysmic."
While Labour led the Conservatives after more than two-thirds of local councils in England declared results, Corbyn's party lost seats in a set of elections that are generally used to punish the national government. Still, the performance wasn't a disaster, according to psephologist John Curtice.
"You can gain seats simply because opponents are doing worse," Curtice, professor of politics at Strathclyde University in Glasgow, said on BBC. For Labour, it's "beginning to look not as bad as it could have done."

Also hampering Labour is the rise of the anti-EU U.K. Independence Party. Although it took just one parliamentary seat at last year's general election, it won 13 percent of the vote, and awareness of the party is now at a high with the Brexit referendum looming. UKIP had gained 28 English council seats, short of the 40 it was projected to take.
A good showing for UKIP may spark renewed market concerns over the possibility of Brexit, according to analysts at Nomura and Jefferies. The pound gained 0.1 percent to $1.4505 as of noon London time on Friday.
Currency traders have become more sanguine on the prospect of the U.K. avoiding a potentially disruptive departure from the 28-nation EU, with sterling gaining against most of its major peers in the past month. Yet a gauge of services fell to its lowest level in more than three years in April, following bigger-than-expected declines in manufacturing and construction surveys released earlier this week.
'Domino Effect'
BAE Systems Plc Chairman Roger Carr said this week he fears a British decision to leave the EU could trigger a "domino effect" that splits the U.K. as Scotland renews calls for independence after winning 45 percent of the vote in a 2014 referendum.
After building a movement that's defied an economy lagging the rest of Britain and the North Sea oil slump, the nationalists are now poised to push again to leave the U.K. should Cameron and Labour fail to win the Brexit vote.
Sturgeon has said she would seek a second referendum if the political landscape changed. That would be a consistent majority of people in favor of independence or if Scotland is led out of the EU against its will.
Arriving at the count in Glasgow, Sturgeon said she would focus on delivering the SNP's package of election promises centered on education rather than another vote on independence for the country of 5.3 million people. "The decision on this will always lie where it firmly belongs, in the hands of the Scottish people," she said.
Before it's here, it's on the Bloomberg Terminal.
LEARN MORE