business
Libyan Oil Revival Less Likely as East-West Standoff Escalates
By and
Dispute threatens to further reduce OPEC member's oil output

Authorities block a shipment of crude oil from eastern port
The odds of a Libyan oil revival are diminishing amid intensifying conflict between factions that is crippling production and exports.
After failing to sell a cargo independently of Libya's National Oil Corp. in Tripoli, eastern officials told state-owned Arabian Gulf Oil Co., which controls production in the region, not to allow tankers to depart without its approval. This week, they barred the Seachance tanker from exporting 1 million barrels of crude from the port of Hariga, saying it didn't have the correct papers.
Libya's output, already just a quarter of the level before the ouster of Muammar Qaddafi, could fall further this year, said BNP Paribas SA. The rivalry between east and west complicates efforts to extend the remit countrywide of a unity government led by Prime Minister Fayez Serraj, who international allies are backing as the only way to stem spiraling unrest. 
"The central government in Tripoli is unlikely to be able to use Hariga to sell oil," said Mattia Toaldo, an analyst at the European Council on Foreign Relations in London. "That -- on top of the terminals in the oil crescent which have been under force majeure for some time -- makes it ever more unlikely that oil production will go back to 800,000 barrels per day, which is considered to be at least symbolically the level at which it would start to contribute to the budget."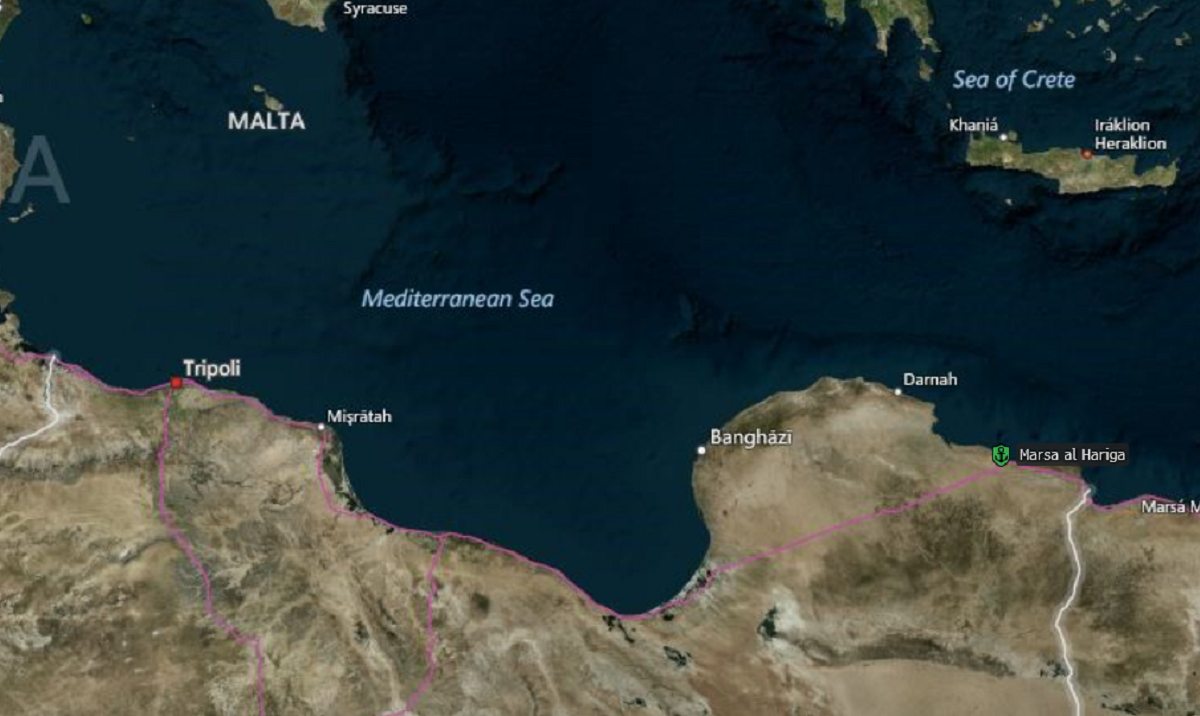 Production at the Arabian Gulf Oil Co. will halt if exports from Hariga stop for another 24 days, Omran al-Zwai, a company spokesman, said by phone on Wednesday. Output has already decreased to 90,000 barrels a day from 240,000 barrels because of storage constraints at Hariga, and the last tanker to load there was on April 28, he said.
Eastern Libya is the biggest contributor to the country's oil industry, producing about half current output from the Messla and Sarir fields, according to Audrey Dubois-Hebert, an analyst at FGE in London. That gives oil officials in the region leverage, she said.
"The eastern government will want to export under its own terms," Dubois-Hebert said. "Now it's going to be a back and forth between the two governments as to how they can export."
Eastern Leverage
Libya, an OPEC member with Africa's largest proven crude reserves, pumped about 1.6 million barrels a day of crude before the 2011 uprising that ended Qaddafi's 42-year rule. After labor strikes and attacks on oil installations, it's now the smallest producer in the Organization of Petroleum Exporting Countries, pumping 330,000 barrels a day in March, less than Ecuador, data compiled by Bloomberg show.
BNP Paribas energy strategist Gareth Lewis-Davies said he can't see any scope for a recovery this year. Output averaged about 400,000 barrels a day in 2015, and he's forecasting 300,000 barrels a day this year. Damaged infrastructure is also impeding a significant increase, he said.
Libya split into two separately governed regions in mid-2014 with the eastern camp trying to set up parallel branches of the central bank and National Oil Corp. The NOC leadership in Tripoli, which has sought to remain neutral during the conflict, is recognized by traders such as Glencore Plc and Vitol Group as the nation's official crude marketer.
Recent efforts to thwart oil exports by Tripoli coincide with orders on Wednesday by Khalifa Haftar, who leads the eastern region's armed forces, for troops to begin preparations to march on Sirte. The central coastal city has been under Islamic State control for about a year and the deployment is in defiance of officials in the capital, who have repeatedly said they should oversee any operation.
"It looks like hardliners in the East are trying to exploit every opportunity to widen the gap" with the unity government, said Riccardo Fabiani, Senior North Africa analyst at Eurasia Group. "Both the Eastern NOC and Haftar are trying to create an accomplished fact – the former by selling oil independently and the latter by emerging as the only serious resistance to Daesh," he said, using an Arabic acronym for Islamic State.
"In the best case scenario, it's for leverage and in the worst case it's to sabotage the peace process," Fabiani said. "I suspect they are doing it for both reasons."
— With assistance by Geoff King
Before it's here, it's on the Bloomberg Terminal.
LEARN MORE