Five Things You Need to Know to Start Your Day
Get caught up on what's moving markets.
by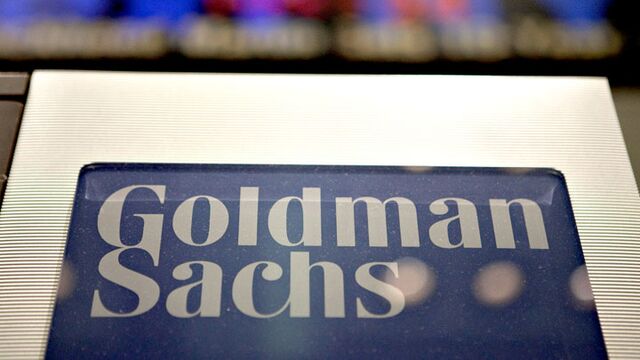 Want to receive this post in your inbox every morning? Sign up here
It's jobs day, Goldman swings the ax and markets are lower. Here are some of the things people in markets are talking about today.
Non-farm payrolls
At 8:30 a.m. ET the April employment report will be published, with economists expecting employers to have added 200,000 positions over the month, a slight reduction from the previous month's 215,000. A gauge of the dollar headed toward its best week in six months as a run of favorable economic data is increasing expectations of higher interest rates in the U.S. Ahead of the release, four regional Federal Reserve presidents have said that June is a "live" meeting.
Bank job losses
Goldman Sachs Group Inc. is extending its cull of fixed-income staff, with 10 percent of positions in the division to be cut, according to people with knowledge of the situation. BNP Paribas SA is also reducing headcount, this time in Asia, as it shrinks its cash equities unit as part of a global push by the bank to reduce costs and employees.
Markets lower
The MSCI Asia Pacific Index slid 0.5 percent overnight with losses in the region led by China's Shanghai Composite Index, which dropped 2.8 percent in the last trading session ahead of this weekend's trade data release. In Europe the Stoxx 600 Index was 0.5 percent lower at 5:27 a.m. ET, with energy companies tracking crude oil prices lower. S&P 500 futures were 0.1 percent lower. 
China crackdown
Chinese banks may have to raise a flood of new capital after authorities there introduce new rules on shadow lending. Estimates from Sanford C. Bernstein & Co. suggest the banks may need to raise up to up to 1 trillion yuan ($154 billion). A darker assessment of the problems in Chinese banking comes from CLSA Ltd. who say there could be potential losses of $1 trillion as bad loans are at least nine times higher than official figures.
Oil at crossroads
West Texas Intermediate futures were at $44.09 barrel at 5:57 a.m. ET, setting the commodity up for its first weekly decline in a month. Oil investors are scratching their heads as to where the commodity will go next as the recent rally in crude, based on slumping U.S. production and lower output from Nigeria, Colombia and Libya, seems to mask longer-term problems of over-supply. Dominic Schnider, the head of commodities and Asia-Pacific foreign exchange at UBS's wealth-management unit in Hong Kong, said "Oil is ripe for a consolidation or correction into the mid-to-low $30s."
What we've been reading 
This is what's caught our eye over the last 24 hours.
Before it's here, it's on the Bloomberg Terminal.
LEARN MORE