markets
Jeff Gundlach's Favorite Recession Indicators Say Everything's Fine—For Now
Labor market trends are still strong, but there may be trouble come fall.
By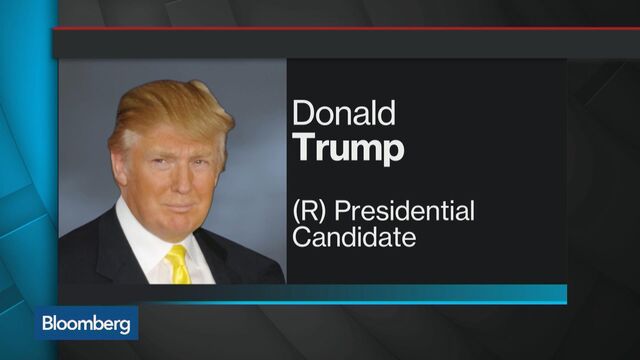 Is job growth slowing because the economy is near the natural limit of full employment, or because there's a coming downturn? That's the key question being asked today after a jobs report showed non-farm U.S. payrolls rose by 160,000 last month, far below the 200,000 economists projected.
Perhaps in a case of macroeconomic time-travel, DoubleLine Capital LP Chief Executive Officer Jeffrey Gundlach answered that question yesterday. The answer is everything is fine, for now. 

During an event held Thursday at the New York Historical Society, Gundlach discussed three of his favorite recession indicators. The first is when the annual change in America's index of leading economic indicators goes into negative territory:

The downward trend in this metric was at the heart of market turmoil at the start of 2016, Gundlach suggested. Its stabilization above 2 percent in recent months suggests "the odds of a recession are low in the near term," he said.
The second metric has to do with the unemployment rate, which has oscillated between 4.9 and 5 percent since October. The unemployment rate has always crossed above its 12-month moving average when the U.S. is heading into recession, said Gundlach:

"The bad news is it's going to go above its 12-month moving average with a high likelihood in September," something that puts us "on alert" for a recession, Gundlach said. However, the bond king also acknowledged that this metric has delivered false positives in the past.
Then there's Gundlach's granddaddy of recession signals. This one tells us there's no reason to fear a downturn in 2016.
This indicator is a slight adaptation of the previous one. When the quarterly unemployment rate breaches its three-year moving average, that's a sure sign that a recession has dawned:

"In fact it is so eerily predictive of the onset of a recession when [the quarterly unemployment rate] goes above its 3-year moving average that one almost thinks it is secretly the indicator the [Bureau of Labor Statistics] is using to define recession," said Gundlach. "It is so amazingly accurate."
This indicator isn't going to rise above that three-year moving average for the next year, barring the onset of a substantial, negative economic shock, he said, and as such, this indicator "doesn't say recession for the U.S."
Before it's here, it's on the Bloomberg Terminal.
LEARN MORE