Merkel, Renzi Insist on EU Migrant Deal Amid Turkey Crisis
by and
Chancellor says EU will stand by deal; `we hope that's mutual'

Senior lawmaker in Merkel's party slams Erdogan in power play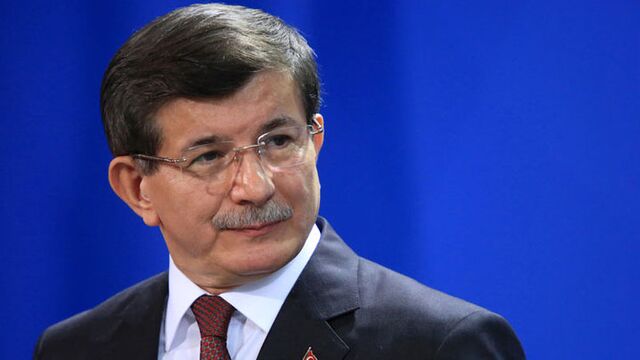 German Chancellor Angela Merkel and Italian Prime Minister Matteo Renzi insisted that the European Union's deal with Turkey on migrants must be implemented despite the imminent departure of the country's premier.
"We've made good progress on the agreement with Turkey," Merkel told a joint news conference after talks at Renzi's Rome residence on Thursday. "The European Union, or at least Germany and Italy, are prepared and stand by the commitments that we've agreed to. We hope that's mutual."
The impending fall from power of Turkish Prime Minister Ahmet Davutoglu has triggered doubts over whether the EU can pursue an agreement with Turkey to send back refugees across the Aegean Sea. While Merkel didn't mention Turkey's power struggle explicitly in addressing reporters in Rome, a senior party official in her Christian Democratic Union condemned President Recep Tayyip Erdogan for tightening his grip on power in Turkey.
Davutoglu's sidelining "bolsters concern that President Erdogan wants to rebuild democratic Turkey into a more strongly authoritarian and presidential state," Juergen Hardt, a CDU lawmaker who sits on the foreign affairs committee, said in an e-mailed statement. "Turkey must decide for itself whether the path to the future leads to Europe or to heightened isolation."
Europe Test
Merkel has stood by the Turkey accord as the best chance to stem the flow of migrants as Europe confronts its gravest refugee crisis since World War II, while showcasing the agreement as a test for Europe in protecting its borders while welcoming asylum seekers. 
"Either we defend these external borders, we learn to protect them, or we will fall back into nationalism. Free movement, freedom to set up businesses will be destroyed," Merkel said "So it's not about any sort of challenge over Greece or Italy or Germany, but for Europe as a whole."
Renzi echoed: "We are committed to the accord with Turkey which can be further encouraged and implemented." He added: "There is a strong convergence between Germany and Italy for an approach towards migration which respects human values and dignity."
Both leaders acknowledged differences over how to fund the handling of the migration crisis, with Merkel reiterating her opposition to Renzi's proposal for new euro bonds.
Turkey's Davutoglu is stepping down as leader of the ruling party, ending a market-roiling struggle over Erdogan's quest for greater powers.
Before it's here, it's on the Bloomberg Terminal.
LEARN MORE