London Home Prices See Parents Risking Finances to Help Kids
by and
Parents give more than 50% of non-property wealth for deposit

Payments put parents' financial stability at risk, L&G says
Record home values in London meant Sheila Shribman had to help her three children, who work as lawyers and a doctor, with a down payment to afford their apartments.
"There is no doubt that they would not have been able to do this without our assistance," the retired doctor said. "Affordable housing is in short supply, renting is very expensive and buying is out of most young people's reach now."
Parents in the U.K. capital are now giving half of their net wealth, excluding real estate assets, to their children as gifts or loans to be used as deposits for properties, according to Legal & General Group Plc. That means the so-called Bank of Mom and Dad is now facing a funding crisis as parents jeopardize their future finances.
"Families clearly cannot continue to use all of their net wealth to help their offspring onto the housing ladder without putting their own financial stability at risk," Legal & General and the Centre for Economics and Business Research Ltd. said in a report on Tuesday. "There is now an affordability issue on both sides of the fence, for the children and their parents."
First-time buyers spent 395,000 pounds ($574,920) on average in the fourth quarter on a London home, almost 100,000 pounds more than five years ago, according to data compiled by the Office for National Statistics. The typical mortgage of 281,000 pounds is about equal to the average London home price in 2005, the data shows.

Family and friends will spend 5 billion pounds this year helping people buy property in the U.K. worth 77 billion pounds according to the Legal & General report. On average they advance buyers 17,500 pounds towards the purchase price of a home and in more than half of the cases the money is a gift.
Residential property prices in London rose 9.7 percent in the 12 months through February to 524,000 pounds as landlords rushed to buy homes ahead of a rise in stamp duty sales tax. The median gross salary for a full-time worker in London was about 34,320 pounds last year, unchanged from the previous year, preliminary government data shows.
"Home prices need to be commensurate with incomes, otherwise we will all be commuting in to London from northern France," Mark Harris, chief executive of mortgage broker SPF Private Clients, said in a telephone interview."The Bank of Mum and Dad is all very good but it means that unless you come from a wealthy family, it's still extremely hard for first time buyers."
Tax Rise
Chancellor of the Exchequer George Osborne raised the stamp duty tax for landlords and second-home owners by three percentage points in April to help first-time buyers compete for properties. Lending to landlords in the U.K. rose 61 percent in February from a year earlier compared with a 21 percent increase to debut home buyers, according to data compiled by the Council of Mortgage Lenders.
With the U.K. benchmark interest rate at a record-low 0.5 percent for more than seven years, Bank of England Deputy Governor Jon Cunliffe warned last week that lending to owner-occupiers at high loan-to-income ratios "remains significant."
---
Explore Housing Prices in London

Barclays Plc started offering mortgages on Wednesday with an multiple of 5.5 times earnings for purchasers who receive a 10 percent down payment from a relative or guardian. Buyers will rely on 574 million pounds from family and friends to support home purchases in the U.K. capital this year, according to the Legal & General report.
Shribman says her children realize they're lucky that she and her husband, also a retired doctor, were able to contribute. "We know we are in the minority and can see how very difficult it is for families to help," she said. "They all know how fortunate they are that we could do this."
Watch Next: Money Survival Tips for Millennials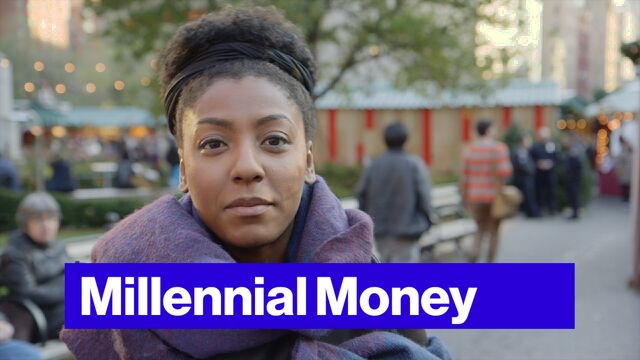 Before it's here, it's on the Bloomberg Terminal.
LEARN MORE