Inevitable U.S. Hiring Slowdown Not Yet in Sight: Jobs Preview
by
Payroll gain in line with recent trend, economists forecast

Employment picture will shed light on second-quarter growth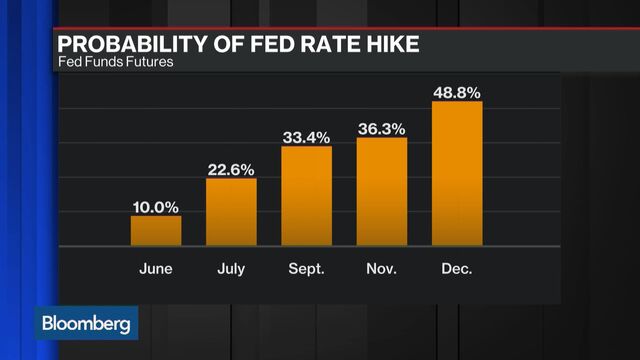 Notwithstanding weaker markets abroad and sputtering demand at home, the American jobs machine is well-tuned and running.
The April employment report will signal it will stay that way. Friday's data will also provide some indication how well the economy is set to perform after the weakest quarter in two years.
"April employment will be decent," said Joseph LaVorgna, chief U.S. economist at Deutsche Bank Securities Inc. in New York. "A trend-like payrolls number doesn't do much, but a weak number has a much bigger potential to change expectations. People will revisit the idea of the second-quarter rebound."
Here's what to watch for when the Labor Department issues the figures at 8:30 a.m. in Washington:
Payrolls
Employers added 200,000 workers in April after a 215,000 advance the prior month, according to the median forecast of economists surveyed by Bloomberg. That's in line with the first-quarter average of 209,000.

However, figures from ADP Research Institute earlier this week raised some concern that hiring managers are getting a bit anxious after three straight quarters of slowing economic growth. ADP data on Wednesday showed businesses took on 156,000 workers last month, the fewest since April 2013.
"Overall, we'd go for a view that we'll have a healthy number," said David Sloan, senior economist at 4cast Inc. in New York, who predicts a 240,000 gain. "Certainly the ADP numbers hint that a pullback is possible."
A sudden collapse in hiring seems unlikely, economists said, citing jobless claims that have been below 300,000 -- considered consistent with a healthy labor market -- for the longest stretch since 1973. Another positive sign was a pickup in the employment measure of the Institute for Supply Management's services index, which covers industries that make up almost 90 percent of the economy.
Furthermore, the jobs data probably won't be affected by the about 40,000 employees who walked off the job at Verizon Communications Inc. on April 13. The government includes everyone who was paid for any part of the reference pay period that includes the 12th of the month. Moreover, to be counted in the Labor Department's strike activity report, workers have to be idle the entire pay period.
Unemployment Rate, Slack Measures
The Bloomberg survey median shows unemployment eased to 4.9 percent, matching the lowest since 2008, from 5 percent in March. That's within the range that Federal Reserve officials consider consistent with full employment, or the level below which inflation pressures start to build.
The labor force participation rate, the share of working-age people who are employed or looking for work, probably held at 63 percent, economists predicted. That's the highest since March 2014 and indicates improving job prospects are pulling discouraged people into the workforce.
Another data point to watch is the number of Americans working part-time for economic reasons. It rose in March to 6.12 million, the highest since August, and pushed up the underemployment rate, which captures involuntary part-timers along with discouraged workers who've stopped looking for a job, to 9.8 percent.
Fed Chair Janet Yellen closely tracks both the above measures of labor-market slack.
Wages
A tightening job market typically spurs earnings growth. For now, wage gains have been stubborn, restraining the economic expansion.
Average hourly earnings rose 0.3 percent from March, lifting the year-over-year increase to 2.4 percent, according to the Bloomberg survey. Since the end of the last recession, wage advances have averaged 2.1 percent.

An acceleration in April may reflect a calendar quirk, according to RBS Securities Inc. and Morgan Stanley economists. Since the 15th of the month fell within the employment survey week, increases in bi-monthly pay are more likely to have been captured.
Employment Composition
Employment across industries may mostly show a familiar pattern of losses in sectors vulnerable to tepid overseas markets and the cutbacks in energy investment, contrasting with hiring gains elsewhere.

Manufacturing payrolls are forecast to drop by 5,000 after a 29,000 plunge in March that was the biggest since 2009. A hint of further retrenchment came Monday when the ISM factory survey showed its employment measure contracted in April for a fifth consecutive month.
Economists also suspect retail hiring cooled in April after its first-quarter surge of 181,000 that was the biggest three-month gain since November 1994. 
A swing from unusually warm weather in mid-March to a colder-than-normal start to spring in the first half of April in the Midwest and East Coast was probably a headwind to seasonal employment, Morgan Stanley economist Ted Wieseman wrote in a note. The recent strength in retail jobs despite sluggish sales "doesn't look sustainable," he said.
Before it's here, it's on the Bloomberg Terminal.
LEARN MORE