That U.S. Dollar Bounce Was All About Positioning
A perfect place to take profits.
by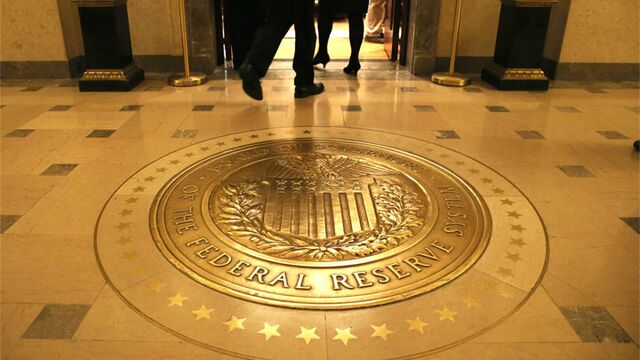 Don't credit the Federal Reserve for yesterday's stunning rebound in the greenback—thank the traders who had previously been betting against the currency.
On Tuesday the U.S. dollar index, which measures its strength relative to a handful of other majors, spiked more than 1 percent off its intraday low:

Over the course of the day Dennis Lockhart and John Williams, two non-voting presidents of regional Federal Reserve banks, both indicated that they would be open to raising rates in June, which some media reports highlighted as the impetus for the greenback's rally.
However, Pravit Chintawongvanich, head derivatives strategist at Macro Risk Advisors, laid out three reasons why the strength in the U.S. dollar couldn't have much to do with the Fed:
Treasuries rallied
The implied probability of a rate hike dipped modestly
The sell-off in emerging market currencies started at the European open at 3:00 a.m. ET, well before these doses of Fedspeak.
Traders are short the U.S. dollar and long commodities, Chintawongvanich noted, and the magnitude of the move was likely enhanced because they were caught out when the dollar breached a technical level.
"Yesterday represents a significant giveback, perhaps exacerbated by speculators getting stopped out of positions," the strategist wrote.
The greenback's surge on Tuesday occurred right after the U.S. dollar spot index slipped to its lowest level in a year, dipping below a technical level that many currency strategists thought would signal a fresh leg of weakness for the world's reserve currency.
This, according to Accumen Management Ltd. Director Ken Veksler, implies the dollar's gains were a result of profit-taking by the technically-driven dollar sellers who had been leading the charge over the last few weeks. The brief move may have been, in trader parlance, "a false break." 
Systematic traders and commodity trading advisors who had previously been selling U.S. dollars "created a vacuum into which it was easier to take profit," said Veksler, as they were buying the currency in a falling market. 
Societe Generale Global Strategist Kit Juckes, who has detailed how movements in real rates have recently been fueling the U.S. dollar's gyrations, also acknowledged how profit-taking has factored into recent currency moves.
"Current foreign exchange trends are overwhelmingly the result of positions being taken off, rather than fresh ones being put on," he wrote.  "That encourages slightly chaotic moves."
Before it's here, it's on the Bloomberg Terminal.
LEARN MORE