Priceline Forecast Disappoints as China, France Travel Slows
by
Shares fall most in six months, wiping out 2016 gains

TripAdvisor also falls after missing analyst profit estimates
Only one week back into his old job, Priceline Group Inc.'s Interim Chief Executive Officer, Jeffery Boyd, has his work cut out for him.
Shares in the online travel giant tumbled the most in six months Wednesday after it projected second-quarter earnings that fall short of analysts' estimates, blaming an earlier Easter holiday, costly new advertising campaigns and weakened demand for travel to France and China. Similar issues with international travel and greater investments affected TripAdvisor Inc., which tumbled in extended trading after reporting earnings that missed estimates.
Priceline said its second-quarter profit won't be higher than $12.50 a share compared with the average analyst estimate was $14.92, according to data compiled by Bloomberg. The main reason for the dip in the forecast is the fact that Easter, and the corresponding travel bump, came in the first quarter whereas it usually falls in the second, Boyd said in a phone interview. That shifted around $40 million in profit to the first three months of the year, he said.
Boyd, who ran the company from 2002 to 2013, was thrust back into the CEO role when Darren Huston resigned last week after the company said he broke its code of conduct by having a personal relationship with an employee. Boyd will be challenged to keep up growth at Priceline as global economic weakness, consolidation among hotel companies and competition from disruptors like Airbnb Inc., threaten the online travel industry.
The impact of the Easter shift was bigger than analysts had expected, Mandeep Singh, an analyst with Bloomberg Intelligence, said in an interview. Still, there are other factors playing into the weakened outlook, such as continued declines in the average daily rates travelers pay at hotels, he said.
"Pricing-wise all these guys are suffering," Singh said. "They've been making it up with higher volumes, but in the second quarter it looks like you won't even have higher volumes."
Priceline shares fell 7.5 percent to $1,253.04 at the close in New York. The decline wiped out the year's gains, leaving the stock down 1.7 percent since the beginning of January.

Continued trepidation by tourists to visit France after the November terrorist attacks in Paris is having an effect on revenue, Chief Financial Officer Daniel Finnegan said on a conference call. Travel to China, another key destination, is also weak because the country's pollution problems are dissuading potential visitors, Boyd said on the call.
"These are big destinations," Singh said. "When you think about France and China, they get a lot of tourists every year." Priceline generates about three-quarters of its revenue from outside of the U.S.
New advertising campaigns to "refresh" the Priceline.com and Booking.com brands will also eat into profit, Boyd said.
Priceline's outlook overshadowed a first quarter that was generally positive, with gross profit up 21 percent from a year earlier to $10.54 a share, the Norwalk, Connecticut-based company said in a statement. That compares with an average analyst prediction of $9.66 a share, according to data compiled by Bloomberg. Sales were $2.15 billion, slightly higher than analysts' projections for $2.12 billion. Room night reservations grew 31 percent in the quarter, Priceline said.
Watch Next: Priceline CEO Huston Resigns Effective Immediately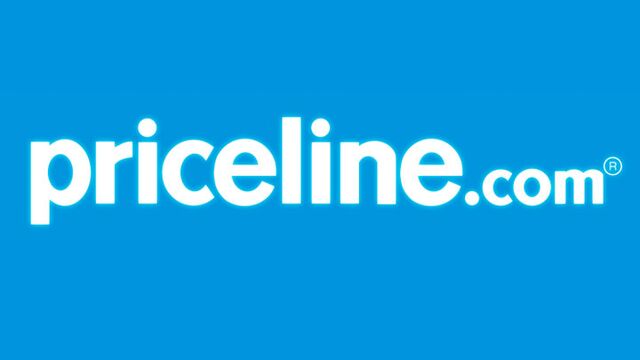 TripAdvisor reported first-quarter profit of 32 cents a share on revenue of $352 million, the company said in a statement, falling short of the average analyst estimate of 46 cents and $370.4 million. The Needham, Massachusetts-based company fell as much as 12 percent in after-market trading.
TripAdvisor is building its own internal booking system to let customers who use it for hotel reviews reserve their rooms without leaving the website. Investment in that platform hurt the company's hotel revenue.
"We understand that the deceleration in our first-quarter results and first-half growth rates may be unsettling to some," the company said in the statement. "We are willing to accept these short-term headwinds to position ourselves for longer-term gain."
Before it's here, it's on the Bloomberg Terminal.
LEARN MORE