Jeff Gundlach Says Prepare for Debt-Fueled Trump Presidency
by
Trump's promises on immigration, jobs means debt to rise

Manager recommends buying mortgage REITs, shorting utilities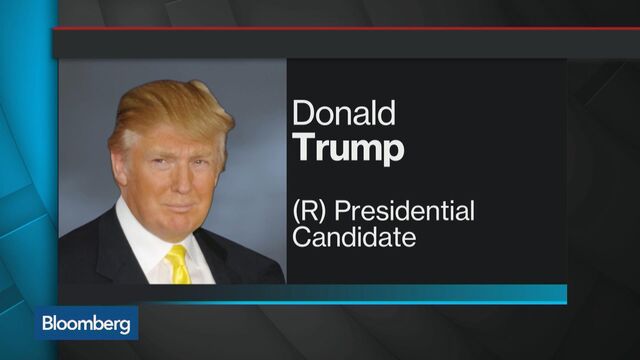 Jeffrey Gundlach, chief investment officer of DoubleLine Capital, told attendees at the Sohn Investment Conference to prepare for a Donald Trump presidency.
"What's going to happen is you're going to get a Reagan response with Donald Trump," Gundlach told the New York crowd. "He promises a wall, he promises to bring jobs back, and he promises a lot of infrastructure spending. Let's face it: Trump is extremely comfortable with debt."

Trump became the presumptive Republican nominee on Tuesday when Senator Ted Cruz dropped out of the race. The money manager predicted that if Trump wins the White House, the ratio of public debt to gross domestic product will rise.
Gundlach's $59 billion DoubleLine Total Return Bond Fund has returned about 2 percent in 2016, compared with a 3.5 percent gain by the Barclays U.S. Aggregate Bond Index, the main benchmark for the broader bond market. The fund beat 98 percent of peers over the past five years, according to data compiled by Bloomberg.
Gundlach also recommended shorting utilities stocks and buying mortgage real-estate investment trusts, both through exchange-traded funds. With one turn of leverage, the trade should rise by 35 percent, he said.
Last month Gundlach told investors that it would be a good time to buy mortgage-backed securities and sell corporate bonds because the latter could be affected by elevated risk of defaults in high-yield debt. Junk has rallied with Treasury bonds because Federal Reserve Chair Janet Yellen seems to have scaled back expectations for multiple interest rate hikes this year.
Before it's here, it's on the Bloomberg Terminal.
LEARN MORE