Zambia Corn Crop Defies El Nino Drought as Area Faces Hunger
by
Country to produce surprise surplus as yields increase

Rise will boost GDP growth that's slumped to lowest since 1998
Zambia expects corn production to increase this year as rains improved, pushing stocks into a surplus and reversing an earlier warning that it may need to import the food staple amid an El Nino-induced drought.
Higher crop yields will help boost production to 2.87 million metric tons from 2.62 million tons last year, even with a smaller area of cultivated land, Agriculture Minister Given Lubinda told lawmakers Tuesday in Lusaka, the capital. That's about 635,000 tons more than is required for domestic consumption in the 2016-17 marketing season, he said.
Lubinda had as recently as March predicted a shrinking harvest this year due to erratic rains, while President Edgar Lungu in January said the government considered importing corn to cover a potential deficit. Zambian agriculture is faring better than that of other nations in southern Africa, where the driest season in 35 years has pushed up prices and hit poor households the hardest, the U.S. Agency for International Development's Famine Early Warning Systems Network said. As many as 14 million people in the region faced hunger because of the drought, the World Food Programme said in January.
"There were fears that the El Nino phenomenon would lead to a very low crop production, especially for maize," Lubinda said, using another term for corn. "However, the rainfall situation in most parts of the country did improve significantly from January up to the end of the rains in April."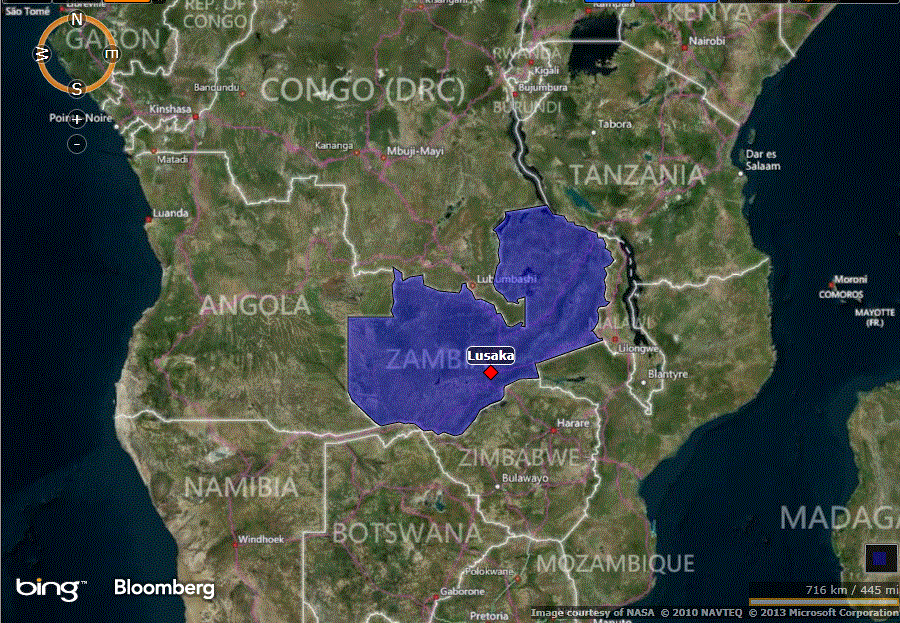 Stocks Review
Zambia's government last month ordered a review of the country's corn stockpiles and suspended cereal exports for a week to clamp down on food smuggling into neighboring nations. Prices for cornmeal that's used to make a thick porridge known as nshima have climbed by more than a fifth compared with a year ago.
In South Africa, the continent's biggest corn producer, output will fall to 7.05 million tons this year from 9.96 million tons in 2015, the Crop Estimates Committee said last week. The nation may need to import 3.8 million tons of the grain this year to supplement domestic supplies, according to Grain SA.
Zambia's surplus would improve supplies in the broader Southern African Development Community, whose members such as South Africa and Zimbabwe are forecast to be net importers of grains because of the drought, Wandile Sihlobo, head economist at South Africa's Agricultural Business Chamber, said by phone on Wednesday.
Zambia's increased corn production will help boost economic growth, which slumped to the slowest pace in 17 years last year.
Before it's here, it's on the Bloomberg Terminal.
LEARN MORE