Puerto Rico Bank Debt Agreement Looks Easier Said Than Done
by
Transaction needs 100% investor acceptance to win approval

GDB securities gain in price after recovery rate announced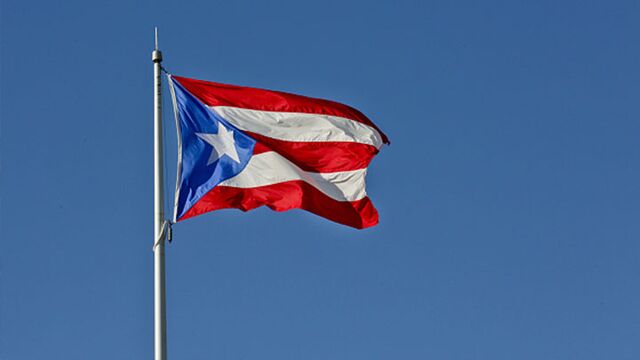 Puerto Rico took the edge off this week's debt default by announcing a tentative agreement with creditors of the island's Government Development Bank. But that deal is far from a sure thing.  
After Governor Alejandro Garcia Padilla announced that the GDB wouldn't make a $400 million principal payment due May 1, the bank said a group of hedge funds who hold $900 million of its debt conditionally agreed to defer payment and accept 47 cents on the dollar of the face value of their securities. The so-called Ad Hoc Group of bondholders agreed to keep discussions out of court for 30 days while they continue to negotiate.
In order to finalize the accord, all GDB bondholders must agree to the restructuring terms. That may be difficult given that many individual investors hold the bonds and may not closely follow the bank's changes, according to Phil Fischer, head of municipal research at Bank of America in New York. The GDB has about $4 billion in bonds.
"It's extremely unlikely that they will get 100 percent because the debt is held widely in individual accounts," Fisher said.
The GDB cautioned that the transaction would be "highly unlikely" to reach the required participation level without federal legislation that includes a provision to bind non-consenting creditors. Members of the Ad Hoc Group of bondholders include Avenue Capital Management, Brigade Capital Management, Claren Road Asset Management, Fir Tree Partners, Fore Research & Management and Solus Alternative Asset Management.
Some GDB debt rose in price Monday after the 47-cent recovery rate was disclosed. GDB bonds maturing August 2023 traded at an average 26 cents on the dollar, up from about 20 cents on April 14, data compiled by Bloomberg show.

As the parties negotiate, conditions of the agreement such as the participation rate may change, said Daniel Hanson, an analyst at Height Securities, a Washington-based broker dealer.
"That threshold could move," Hanson said. "The longer you prolong this process, the less money there's going to be inside the bank."
Garcia Padilla placed the GDB in an emergency period last month to preserve its dwindling cash by limiting withdrawals only for programs that provide health, safety and education. The bank had $562 million of liquidity, according to a debt-moratorium law the governor signed last month. The island's Commission of Financial Institutions, the bank's regulator, concluded in a November report that the GDB is insolvent.
Congressional Action
"There is effectively no discretionary funds on the island and that really goes to the health and welfare of the population," Fischer said.
The GDB served as the commonwealth's fiscal agent for decades and help craft municipal-bond deals that were sold in the $3.7 trillion municipal-bond market. It also lent to the government and its municipalities. Placing the bank in receivership would harm on-island bondholders, Garcia Padilla said Monday during a press conference in San Juan.
Congress returns from recess on May 10 and members plan to release a new version of a Puerto Rico bill that would establish a federal control board to oversee any debt restructurings and weigh in on spending plans. It's unclear whether the legislation would become law by July 1, when Puerto Rico has about $2 billion in bond payments due.
"Congress needs to think through this process carefully," Fischer said. "While time certainly is of the essence, this must be done carefully."
Before it's here, it's on the Bloomberg Terminal.
LEARN MORE