Irish Billionaire O'Brien Says Government Water Climbdown Wrong
Dara Doyle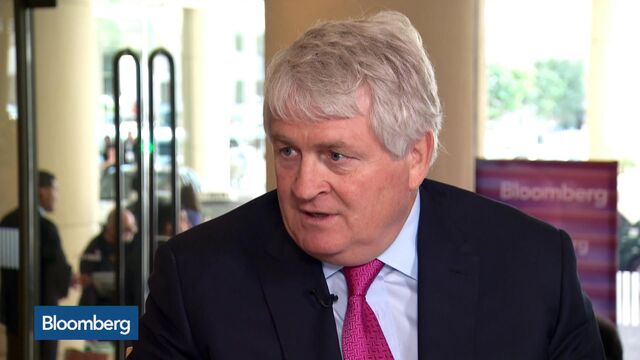 Irish billionaire Denis O'Brien criticized the government's decision to suspend water charges, saying a plan to set up a commission to examine the issue meant it had been "kicked in the air and down the field."
Irish Prime Minister Enda Kenny relented to pressure to halt water levies, which triggered widespread opposition in the rain-sodden nation, as he sought a deal to form a new minority administration.
"The government was wrong to back down on Irish water," O'Brien said in an interview with Bloomberg Television, due to air Tuesday. "All the infrastructure is Victorian for the supply of water in Ireland."
One of the Ireland's richest men, O'Brien was drawn into the water charges controversy after one of his companies was awarded a contract to install meters in 2013 as part of a consortium. O'Brien said as much as 4 billion euros ($4.6 billion) is needed to upgrade the water system. He also said the ongoing political instability could have a wider impact on inward investment into Ireland, as concerns about a possible U.K. exit from the European Union mount.
"I really don't care who is in power but I think there needs to be stability in Ireland," O'Brien said. "It's a time in Europe where a lot of unsettling things are happening."
Before it's here, it's on the Bloomberg Terminal.
LEARN MORE