Fed Plan to Avoid Another Lehman Targets Big Bank Customers
by
Rule would impose stay on swaps contracts after banks fail

Proposal expands Wall Street accord, wraps in hedge funds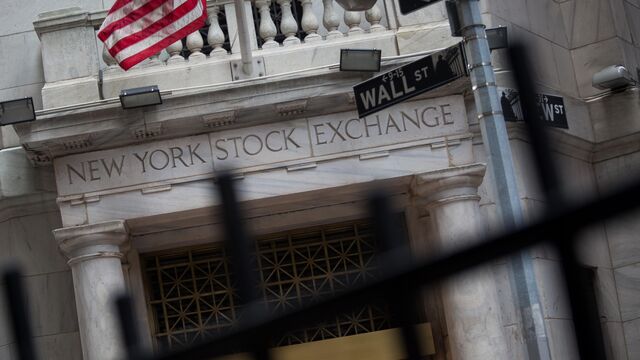 Hedge funds, insurers and other companies that do business with Wall Street megabanks are poised to pay a price for regulators' efforts to make sure any future collapse of a giant lender doesn't tank the entire financial system.
The Federal Reserve proposed that so-called stays be included in contracts for derivatives and other financial instruments to prevent counterparties from immediately pulling collateral from a failed bank. The plan released Tuesday is meant to give authorities ample time to unwind a firm, hopefully heading off the frantic contagion that spread through markets in 2008 when Lehman Brothers Holdings Inc. toppled and its trading partners demanded instant payment on terminated contracts.
Industry groups representing firms such as Citadel LLC, BlackRock Inc. and MetLife Inc. have resisted efforts to rewrite financial contracts, arguing that it abuses investors' rights and could make things worse by encouraging trading partners to try to pull away from a bank at the first whiff of trouble, even before a failure. But asset managers and insurers face a tough task in persuading the Fed to change course. Banks have already agreed to impose delays on deals with other lenders, and regulators insist the plan is key to their strategies for avoiding another crisis.
The Fed's proposal would expand the stays to more contracts, affecting any new agreement signed by eight of the biggest and most complex U.S. bank holding companies and the U.S. arms of major foreign banks. So, hedge funds and asset managers that want to keep doing business with such lenders would have to toe the line.
Fed Governor Daniel Tarullo said the rule is "another step forward in our efforts to make financial firms resolvable without either injecting public capital or endangering the overall stability of the financial system."

The Fed's plan is part of a global effort announced by the Financial Stability Board two years ago to set the contract stays in stone through regulation. The Office of the Comptroller of the Currency will follow with its own similar version for the companies' national-bank units, the Fed said. The U.K. is well ahead, with banks doing business there required to put the stays in place by June 1, while U.S. institutions will get more than a year to implement the Fed's proposal.
While banking authorities can't require money managers, pension funds and insurers to rewrite contracts, the regulators can force their hands. The Fed's rule would prevent banks from doing business with firms that won't agree to keep non-cleared derivatives, repos and securities-lending contracts in place for at least 48 hours after a failure.
"This wasn't the industry's idea; this was the regulators' idea," Ken Bentsen, head of the Securities Industry and Financial Markets Association, said in an interview before the rule was released. While Bentsen said he recognizes that agencies see the rule as necessary to take down faltering banks, the "biggest problem" would be sweeping in existing contracts, rather than just targeting new ones.
Any company that signs a contract after the proposal takes effect would be roped in. Existing accords aren't affected, as long as a firm doesn't enter into any new business with a bank. But once a firm signs a fresh contract with a bank, all their previous agreements with that lender must include stays, the Fed said.
Insufficient Benefits
Before they can finalize the rule, which comes with a one-year implementation period, U.S. regulators must seek public comment on the proposal. The Fed will accept feedback until Aug. 5. Fed officials said they are still working on a way to include stays in contracts that go through clearinghouses, platforms where banks and others firms deposit collateral to guarantee trades.
More than a dozen global banking giants including JPMorgan Chase & Co., Goldman Sachs Group Inc. and HSBC Holdings Plc first agreed to start revising financial contracts in 2014, with the initial accord covering an estimated 90 percent of the derivatives market. Last year, banks expanded the agreement on contracts with each other, adding more lenders and more types of transactions, including repurchase agreements and securities lending.
Hedge funds have argued that ripping up contracts in a way that hurts clients could violate their fiduciary obligations to investors. Another point of contention is that including stays in swaps contracts runs contrary to bankruptcy law. The industry has also accused regulators of overstepping their authorities, claiming that such sweeping change should only come through legislation approved by Congress.
"Clients will need some understanding of why they're signing on to these documents," said Greg Lyons, co-chair of the financial institutions practice at Debevoise & Plimpton LLP in New York. The rule will require "a lot of work" without much benefit to institutions that aren't Wall Street megabanks, he said.
Before it's here, it's on the Bloomberg Terminal.
LEARN MORE