European Commission Sees U.K. Referendum Risks as Forecasts Cut
by
Predicts 2016 growth will slow to 1.8%, 2017 will be 1.9%

External demand, exports to soften as Brexit uncertainty rises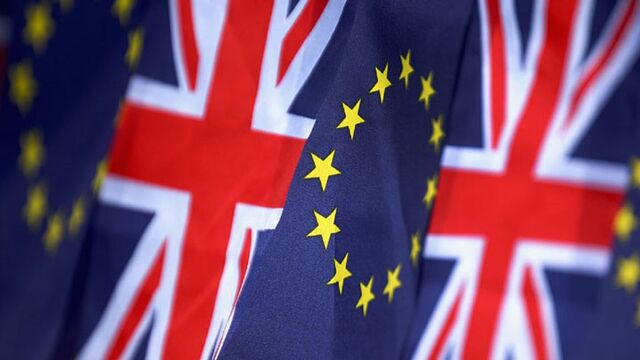 The European Commission cut its U.K. growth forecast and said the outlook is skewed to the downside because of uncertainty stemming from the nation's referendum on its European Union membership.
The institution said gross domestic product will expand 1.8 percent this year, down from a previous forecast of 2.1 percent, before recovering to 1.9 percent in 2017. It painted a picture of an economy driven by household consumption while exports continue to drag due to "conditions in major trading partners and geopolitical uncertainties."
"Risks to the outlook are tilted to the downside, reflecting less favorable external demand and uncertainty in the lead-up to the June referendum," the commission said. "Net exports are forecast to continue to detract from growth although less markedly in 2017."
The analysis follows recent reports showing growth slowed to 0.4 percent from 0.6 percent in the first quarter and net unsecured lending to consumers jumped to an 11-year high. The Bank of England has said that uncertainty surrounding the Brexit vote may already be holding back hiring and investment.
Still, the commission said inflation would rise and wage growth will probably accelerate as the labor market remains robust.
Before it's here, it's on the Bloomberg Terminal.
LEARN MORE