China Stocks Climb as Hong Kong Shares Slump, Widening Price Gap
Bloomberg News
Mainland shares jump after politburo voices support for stocks

Hong Kong market falls as PICC paces declines among insurers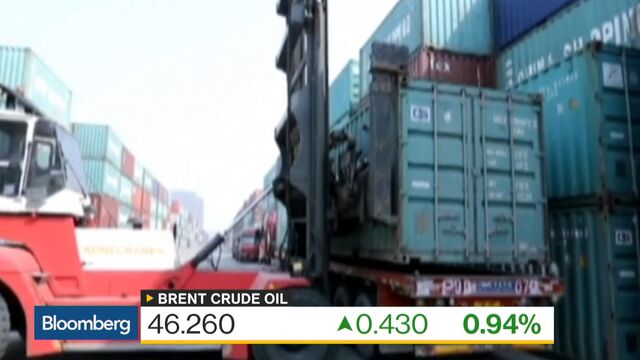 Chinese stocks climbed the most in a month on lower-than-average trading volumes, while their Hong Kong counterparts slumped as markets reopened following a public holiday.
The Shanghai Composite Index rallied 1.9 percent, its biggest gain since March 30. Consumer-staples and technology companies paced the advance. The premium that mainland equities command over Hong Kong peers jumped the most in almost three months as the Hang Seng China Enterprises Index slid 2.1 percent. PICC Property & Casualty Co. led losses by so-called H shares after American International Group Inc. sold a stake in the insurer.
Mainland shares climbed amid speculation the government will take steps to boost investor interest in equities after the nation's politburo, or the highest decision-making body, urged "healthy" development of the stock market, according to Huaxi Securities Co. Trading volumes on the Shanghai bourse were 18 percent below the 30-day average.
"The politburo meeting has led investors in the mainland to speculate that the government will probably come up with more measures to prop up stocks, so they are buying though corporate earnings are not very impressive," said Wei Wei, an analyst at Huaxi Securities in Shanghai. "Investors in Hong Kong are not as speculative as investors here. Their investment decisions are based more on company earnings."

Declines in Hong Kong stocks came as more than half of Hang Seng China Enterprises companies reported falling earnings or losses for the first quarter, data compiled by Bloomberg show.
The Shanghai Composite climbed to 2,992.64 at the close, its first gain in four days. The CSI 300 Index rose 1.8 percent, with all 10 industry groups climbing. The Hang Seng China Enterprises Index dropped the most in two months, while the Hang Seng Index lost 1.9 percent.
China will step up supervision of the stock market to protect investors' interests, and will maintain a prudent monetary policy along with a proactive fiscal policy, China National Radio reported, citing the politburo meeting.
Liquor Stocks
Gauges of consumer-staples and technology stocks advanced at least 2.9 percent, the biggest gainers among the CSI 300 Index's 10 industry groups.
Liquor makers led gains among consumer stocks, with Wuliangye Yibin Co., the nation's second-largest maker of baijiu liquor, rising 9.2 percent in Shenzhen after reporting an increase in first-quarter earnings. Shanxi Xinghuacun Fen Wine Factory Co. and Anhui Yingjia Distillery Co. jumped by the 10 percent daily limit in Shanghai.
Measures of the nation's manufacturing activity painted a mixed picture. A private gauge of China's Purchasing Managers' Index released by Caixin Media and Markit Economics stood at 49.4 in April, while an official PMI measure published over the weekend came in at 50.1. Readings below 50 signal deteriorating conditions.
In Hong Kong, PICC Property tumbled 5.9 percent, its biggest drop since Jan. 20, after AIG sold 740 million shares for $1.25 billion. New China Life Insurance Co. retreated 1.8 percent and China Pacific Insurance (Group) Co. slid 2.9 percent after both reported lower profit for the first quarter.
— With assistance by Shidong Zhang
Before it's here, it's on the Bloomberg Terminal.
LEARN MORE