Will the Inventor of Bitcoin Sell His $450 Million Stash?
by , , and
Nakamoto said to hold 1 million bitcoin worth $450 million

Wright says: `I don't want fame, I don't want adoration.'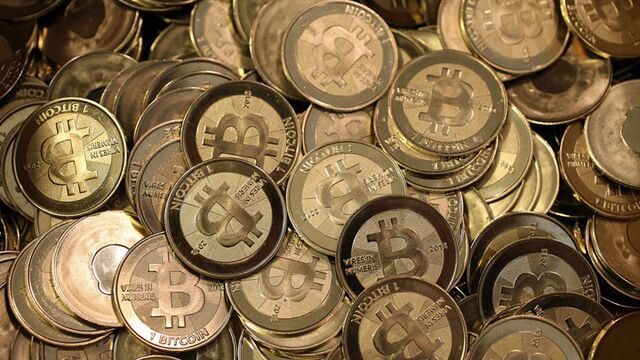 Whether Craig Steven Wright is the creator of bitcoin that he claims to be, a potentially more important mystery remains: Where is the substantial pile of the initial digital currency he is believed to own and does the inventor plan to sell it?
Wright, an Australian entrepreneur, identified himself Monday as the bitcoin inventor almost five months after he was outed in media reports as the man behind the virtual currency.

In a blog post and interviews with three media organizations, Wright said that he developed the original bitcoin software under the pseudonym Satoshi Nakamoto, a claim that's been disputed by others. Wright provided technical evidence, including the original encryption keys, that have been confirmed by prominent members of the bitcoin community, the BBC reported.
Still, Wright's claims are technically difficult to verify. The Economist, which, along with the BBC and GQ, interviewed Wright about his assertions, said the businessman "could well be" who he claims to be, but he didn't definitively show he had control over an original stash of bitcoin suspected to be owned by Nakamoto. According to some estimates, Nakamoto holds more than 1 million bitcoin, worth about $450 million at current rates, but they have never been touched, the Economist reported.
"At this point, it doesn't matter who created it," said Barry Silbert, founder and chief executive officer of the Digital Currency Group. "If it's Craig, he's not been contributing to the protocol for a long time. Where it really does matter is how many bitcoins does he own, and whether he plans to sell them. "

'Some Believe'
Wright was named as the creator of bitcoin by both Wired and Gizmodo in December. He said in the media interviews published Monday that he decided to go public to end the press speculation about the identity of Satoshi Nakamoto and stop the unwanted attention on his work and family. More than one other person has previously been identified as the original creator.
QuickTake Bitcoin and the Blockchain
"Some people will believe, some people won't and to tell you the truth I don't really care," Wright said in a video clip posted to the BBC's verified Twitter account. "I don't want money, I don't want fame, I don't want adoration. I just want to be left alone."
Wright couldn't be reached for comment.
Libertarian Roots
Before Monday, Wright had stayed silent on the December reports, which cited e-mails, deleted blog posts and documents.
"I have a shirt that says 'I am Satoshi,' That doesn't mean I am Satoshi," said Adam Draper, chief executive officer of venture capital fund Boost VC. "Tell him to move a bitcoin from the Genesis Block and I'll believe him."
Adding to the skepticism over his identity, the bitcoin community has been in turmoil in recent months over its evolution. Some longtime backers are divided over how to expand the network so it could keep up with growth. Wright had a potential personal interest in influencing debate within the bitcoin community, and claiming he is Nakamoto would strengthen his argument, the Economist said.
"I don't believe there are significant implications for the ecosystem or underlying technology, at least not today," said Toby Coppel, a partner at Mosaic Ventures in London, which invests in bitcoin's underlying blockchain technology. "Wright claims he has a number of novel and innovative solutions to known issues around scaling bitcoin and its use in smart contracts, but those are as yet untested and could take several years to understand and test at scale."
Bitcoin has libertarian roots, with no central issuing authority and a public ledger to verify transactions, and it has become more mainstream with its adoption by merchants around the world. Its underlying technology has also drawn interest from banks including Goldman Sachs and Citigroup Inc.
Decentralized Currency
Advocates have promoted bitcoin as a global, decentralized currency for the Internet age, and venture capital investments in companies affiliated with the technology topped $1 billion last year. Yet the instrument has proven volatile, its role in money laundering and other illegal activity is a constant source of questions, and the price fluctuates with each regulatory clampdown or criminal investigation.
New bitcoins are generated all the time, when operators of number-crunching computers called miners solve complex equations and record every transaction. The number of bitcoins that can be generated, however, is limited by design in the digital currency's underlying software, and the built-in scarcity mechanism means ever more powerful computers are needed to mine the currency.
When Wright was first identified, he was living in a modest home on a quiet tree-lined street in the suburb of Gordon, about 13 kilometers (8 miles) from Sydney's central business district.
His then social-media profile suggested a man with an enthusiasm for virtual currency and computing. In addition to numerous college degrees and a stint as a chef, his now-deleted LinkedIn profile listed him as the chief executive officer of DeMorgan Ltd. which has researched bitcoin, proposed a bank for the currency, and offers wallet and exchange services.
Watch Next: When Will Blockchain Go Mainstream?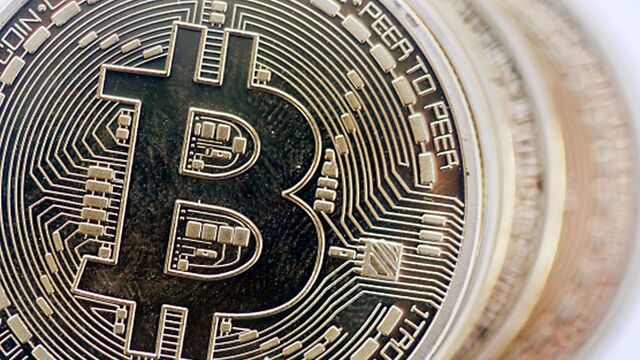 Before it's here, it's on the Bloomberg Terminal.
LEARN MORE