U.K.'s EU Status Worth $367 Billion in Trade, Says Ex-Chancellor
by
Alistair Darling says leaving single market would be disaster

Pro-Brexit group Vote Leave describes claims as `absurd'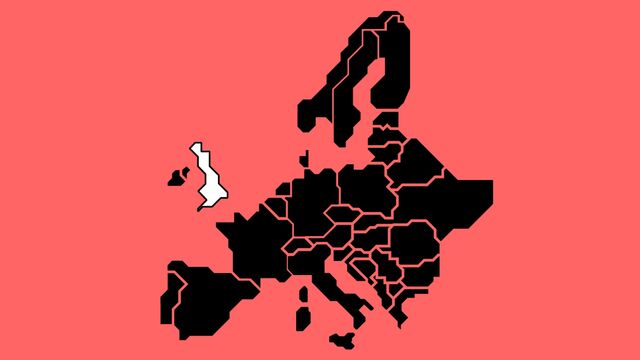 The U.K. risks losing 250 billion pounds ($367 billion) a year in trade if it leaves the European Union, according to former Chancellor of the Exchequer Alistair Darling.
QuickTake Will Britain Leave the EU?
With Britain's trade with EU countries estimated to be 76 percent higher than it would be without EU membership, a vote for Brexit would re-establish unnecessary tariffs and barriers, Darling said in a statement on behalf of Britain Stronger In Europe, one of the groups campaigning for the U.K. to stay in the bloc. Supporters of a British exit described the claims as "absurd."
"Leaving the single market would be catastrophic for our businesses and our families who would be paying more and suffering from a weaker economy," Darling said. "Those wanting to leave the EU want to pull Britain out of the Single Market, which would mean introducing tariffs and barriers to our trade and putting billions of vital trade at risk."
Voters in the U.K. go to the polls on June 23 to choose whether the country remains part of the 28-nation club or goes it alone after 43 years. While it's not clear what replacement trade agreements the U.K. would strike with other countries if it left the bloc, the Britain Stronger In Europe group said any free-trade deal was likely to take at least as long as the six-year average it takes the EU to seal similar pacts.
The group's figure of 250 billion pounds is based on U.K. Treasury data indicating that 60 percent of the U.K.'s trade is carried out with the EU and with nations that have signed free-trade agreements with the bloc.
Responding to the claims, Vote Leave Chief Executive Matthew Elliott said those campaigning for the U.K. to remain in the EU underestimated what Britain could achieve if it was unshackled from the bloc.
"Their underlying belief appears to be that Britain -- the world's fifth-largest economy and a nation with a great history of trading across the globe -- would be an economic backwater if it wasn't for Brussels taking control of our trade deals," he said. "That's absurd."
Before it's here, it's on the Bloomberg Terminal.
LEARN MORE