The Real Story Behind the U.S. Dollar's Decline
"Perilously close" to a bear market for the greenback, says SocGen.
by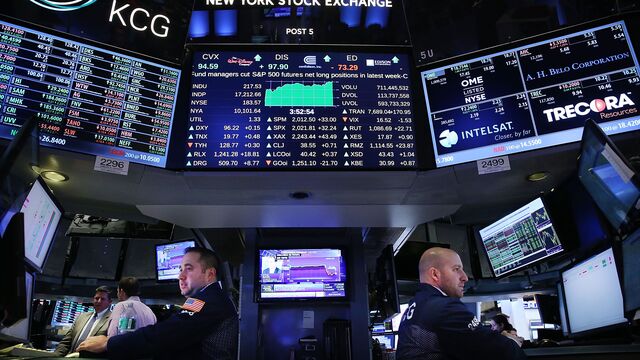 One of foreign exchange traders' favorite rules of thumb hasn't been working too well.
Currency pairs tend to loosely track the difference between yields on the two nations' short-term sovereign bonds, often the two-year maturity. But that axiom would've impoverished anyone trading the Japanese yen against the U.S. dollar this year:

Societe Generale SA Global Strategist Kit Juckes puts his finger on how the forex game has changed in a recent note to clients. The world's reserve currency is being driven not by nominal yield differentials but real ones; that is, interest rates adjusted for inflation.
This isn't a new phenomenon, he observes, but rather the re-establishment of a relationship that's proven more reliable over the long haul.
The correlation between 10-year Treasury Inflation-Protected Securities and the Federal Reserve's real U.S. dollar trade weighted index is stronger than relationships between real yields and the nominal dollar index or nominal dollar index and yields, Juckes notes:

"The best starting point when we want to think about long-term currency trends is to think about real exchange rates and real bond yields," he wrote.
The return of real yields as a driver of the greenback is a consequence of the long period of zero and negative interest rate policy across the major G3 central banks.
"What's important now is that with rates so low, there's more information in long-term than short-term rates, and real rates matter more because nominal ones can't move that much," the strategist wrote in an email. "Inflation expectations can move more."
An extended span of central bank stimulus has left short term nominal rates especially sticky relative to longer-term real rates, asserts Juckes.
Even in the aftermath of liftoff from the Federal Reserve, U.S. real rates have been collapsing—a trend that explains the drop-off in the U.S. dollar spot index (DXY) over the past three months:

This decline has left the U.S. dollar index "perilously close to key technical support," says Juckes, which if breached, will effectively constitute a bear market for the greenback.
For the greenback to find its wings once again, other central banks will need to find a way to put more downward pressure on real rates in their respective economies, according to the strategist.
"What it means: the Fed is not the dollar's friend," concludes Juckes. "A stronger dollar only comes when others get their real rates/yields lower, and over the last three months, U.S. real yields have fallen by more than in other major economies and indeed, Japanese real yields have risen."
Before it's here, it's on the Bloomberg Terminal.
LEARN MORE