Business
Impax Sues Turing for $20 Million Over Daraprim Sales
By and
Drugmaker claims Turing failed to provide pricing data

Shkreli's company raised Daraprim from $13.50 to $750 a tablet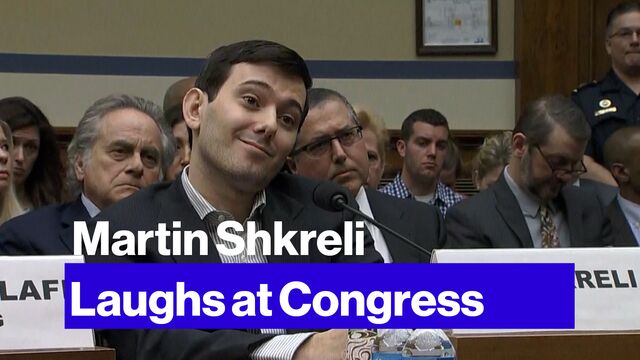 Turing Pharmaceuticals AG, the drug company founded by indicted ex-biotech executive Martin Shkreli, was sued for $20 million by Impax Laboratories Inc., maker of the AIDS-related drug Daraprim.
In a complaint filed Monday in Manhattan federal court, Impax accused Turing of breaking their contract under which Impax acquired the right to sell the drug. Daraprim is used to treat toxoplasmosis, a disease that can afflict patients with HIV, AIDS and cancer.
The suit is the latest setback for Turing, which sparked public outrage in September when it raised the price of Daraprim to $750 a pill from $13.50. Months later, Shkreli, then Turing's chief executive officer, was arrested and accused of using the assets of one of his former drug companies, Retrophin Inc., to pay investors who lost money in hedge funds he ran.
According to the complaint, Turing didn't provide the monthly pricing data it promised, refused to pay $20 million in Medicaid rebate liabilities and caused "irreparable harm" to Impax's relationship with state and federal regulators by interfering with the drugmaker's ability to comply with Medicaid reporting rules.
"Turing retains the profits from its stunning price increase and at the same time refuses both to provide complete and timely information to Impax related to its Daraprim sales activities," Impax said.
A phone call and e-mail to Turing's media department wasn't immediately returned.
The case is Impax Laboratories v. Turing Pharmaceuticals AG, 16-cv-03241, U.S. District Court, Southern District of New York (Manhattan).
(
Updates with details of complaint in fourth paragraph.
)