GoldenTree's Tananbaum Says Fallen Angels to Double This Year
by
Sees `healthy' additional supply with good return opportunity

Downgrades to junk may approach $200 billion, investor says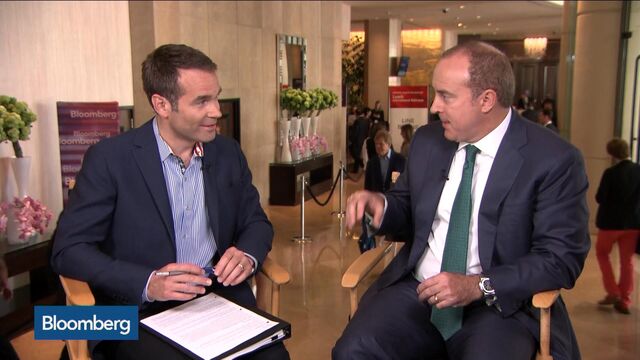 "Fallen angels," or companies whose debt is reduced to junk status from investment grade, are attracting the attention of $24.5 billion investment firm GoldenTree Asset Management, according to founding partner Steven Tananbaum.
Fallen angels account for about $85 billion in downgrades, Tananbaum said Monday in an interview with Bloomberg Television's Erik Schatzker from the Milken Institute Global Conference in Beverly Hills, California. By year-end, the total may be near $200 billion as energy companies bear the brunt of the downgrades, he said.
"There is a healthy amount of additional supply coming in with good total return opportunity," Tananbaum said.
GoldenTree, which specializes in credit markets, likes companies that are fairly large, have world-class assets and can issue both equity and debt, according to Tananbaum. He said companies such as Anadarko Petroleum Corp., a 2016 fallen angel in which GoldenTree is invested, are increasingly attractive.
Puerto Rico, which missed a deadline on a $422 million bond payment for its Government Development Bank, is "still very interesting," Tananbaum said.
"There are a lot of boxes to play there," he said, pointing to the island's general-obligation bonds, in which the firm has a position, and those financed by sales tax.
Before it's here, it's on the Bloomberg Terminal.
LEARN MORE