Investors Join Buffett Slamming Hedge Fund Fees at Milken
by
Chriss says industry faces a wave of closures, consolidation

Loews's James Tisch says there are too many hedge funds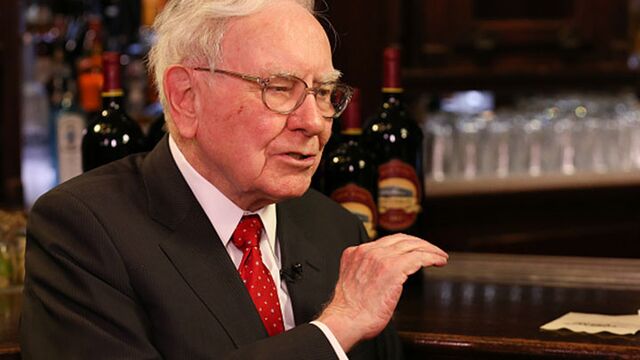 Top investors took hedge fund fees to task at the Milken conference Monday, with participants saying managers return too little and face a wave of closures.
Chris Ailman, chief investment officer for the $187 billion California State Teachers' Retirement System, told Bloomberg Television that the two-and-twenty fee model is "broken" and "off the table" for large institutional investors. Neil Chriss, founder of Hutchin Hill Capital, said investors will pull out of funds that aren't giving them returns to justify the fees.
"Reducing your fees is your best return on capital," Ailman said from the Milken Institute Global Conference. "So we focus very much on costs in every single asset class and we're pounding on fees across the board."
The comments came after Warren Buffett said that investors would be better off backing U.S. businesses through low-cost funds and ditching expensive money managers. Consultants steer investors to these managers who together have underperformed what you could get "sitting on your rear end" in index funds, he said on Saturday at the Berkshire Hathaway Inc. annual meeting.
The $2.9 trillion hedge fund industry is having its worst start to a year in terms of performance and client withdrawals since 2009, when global markets were reeling from the most severe financial crisis since the Great Depression. Last week, Dan Loeb's Third Point said that investors are "in the first innings of a washout in hedge funds and certain strategies."
Hedge fund managers such as Crispin Odey, Bill Ackman and John Paulson posted declines of at least 15 percent in the first three months of 2016 in some of their funds -- returns that would be considered horrific for an entire year -- while Alan Howard and Paul Tudor Jones have been hit with billions of dollars in redemption requests.
Hedge Fund Crowding
"We've been reducing our hedge fund investments over the past year or year and a half," Loews Corp. Chief Executive Officer James Tisch said on a conference call Monday, discussing the portfolio at the CNA Financial Corp. insurance unit. "I have a slightly different take on it than Buffett. I would say that the space has become very crowded and returns have been competed away."
Hedge funds, on average, lost 0.6 percent this year through March 31, according to data compiled by Bloomberg. Last year, 979 funds closed, more than any year since 2009, and the industry saw outflows of $16.6 billion in the last two quarters, according to Hedge Fund Research.
The troubles for these billionaire and multi-millionaire money managers may be more acute now compared with earlier downturns because the whole world isn't falling apart with them. Savers who stayed invested in a low-cost index fund tracking the U.S. stock market would have made about 3 percent this year, or almost 8 percent annualized.
"Supposedly sophisticated people, generally richer people, hire consultants. And no consultant in the world is going to tell you, 'Just buy an S&P index fund and sit for the next 50 years,'" Buffett told shareholders. "You don't get to be a consultant that way, and you certainly don't get an annual fee that way."
Closure Wave
Calstrs, the second-largest U.S. pension fund, negotiates lower management and incentive fees with money managers, Ailman said.
The hedge fund industry will face a wave of closures and consolidation as it struggles to meet the demand of investors for higher returns or more diverse products in exchange for fees, said Chriss of Hutchin Hill.
"Investors are going to vote with their feet," Chriss said in a Bloomberg Television interview from the Milken conference with Erik Schatzker. "They will redeem the hedge funds that they don't feel are giving them something that's worth the fees they're paying, and that will either force hedge funds out or force them to lower their fees."
Ackman, who runs Pershing Square Capital Management LP, says that while the industry's compensation structure attracts a wide variety of participants, the number of players will likely shrink.
"Capital will flow to the people who can justify the fees they charge," Ackman said Monday in an interview on CNBC. "I wouldn't select a brain surgeon based on who offers the lowest rates, right, you want the most talented person with the right incentives."
Too Negative
While some criticism of the hedge fund industry is warranted, Clifford Asness, AQR Capital Management's chief investment officer, said "people are turning too negative."
"They are yelling at them too much," Asness told Bloomberg Television. "They will under-perform in a bull market like the one we have had for six or seven years."
Before it's here, it's on the Bloomberg Terminal.
LEARN MORE