Brazil Analysts Raise 2017 Growth Call as Impeachment Advances
by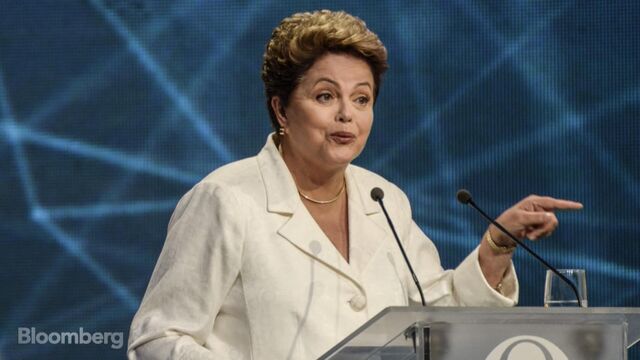 Brazil economists raised their 2017 growth forecast for the second straight week as President Dilma Rousseff's temporary removal from office appeared imminent.
Economists raised their 2017 GDP call to 0.4 percent from 0.3 percent previously, according to the weekly Focus survey conducted April 29. They also lowered their outlook for the benchmark Selic rate to 11.75 percent at end-2017, from 12 percent the prior week.
Brazil's Senate is analyzing impeachment of President Dilma Rousseff after she lost a key vote April 17 in the Lower House. Her vice president, Michel Temer, has been holding meetings with top politicians and economists as he fields a potential cabinet should the Senate kick off a trial, which would remove Rousseff for up to 180 days. The market is betting Temer will turn his attention to market-friendly measures to generate growth.
Central bank directors in their monetary policy meeting last week unanimously decided to hold rates unchanged at 14.25 percent, even with inflation at double the government target. Consumer price increases have begun slowing and economists forecast they will fall to 6.94 percent by end-2016 and 5.72 percent the following year.
Before it's here, it's on the Bloomberg Terminal.
LEARN MORE