Short Sellers Target Perrigo After CEO Exit as Goldman Says Sell
by
RBC looking for stock bottom amid drug pricing pressure

Short interest at highest since 2013 after forecast cut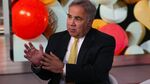 Perrigo Co. had some unpleasant surprises for investors last week. Short sellers are convinced bad news at the drugmaker isn't over.

The vendor of over-the-counter and prescription medicines confirmed reports that Chief Executive Officer Joe Papa was ending his 10-year tenure at the company to take the helm of troubled Valeant Pharmaceuticals International Inc. In the same statement, Perrigo cut its earnings forecast and said it may have to write down assets from its 2015 acquisition of Belgian drugmaker Omega Pharma NV.

Traders reacted to the news by sending the stock down the most since 2009. The shares, which are listed in both New York and Tel Aviv, lost 20 percent last week to close at $96.67 in U.S. trading, compared with a 3 percent decline on the S&P 500 Health Care Sector Index. Short interest climbed to 7.5 percent of shares outstanding on April 26, the most since December 2013, according to data compiled by Markit Ltd. Its Tel Aviv-traded shares closed down 3.4 percent at 360.90 shekels ($96.59), the lowest level since Feb. 2012.
The biggest cloud still hanging over Perrigo is pricing pressure in its generic drug business, which is seeing more competition as the Food and Drug Administration speeds up approvals of rival drugs, said Randall Stanicky, an analyst at RBC Capital Markets LLC who has the equivalent of a hold rating on the shares.
Analysts on Hold
"In the sector in general, gross margins are high and have to come down," Stanicky said by phone. "That's the big driver of the guidance cut you just saw."
Perrigo announced April 25 preliminary first-quarter adjusted earnings-per-share of $1.71 to $1.77, compared with an estimate of $1.89. The company's gross margin, or the percentage of sales left after the cost of goods sold, has declined in the past two quarters after reaching a record high of 41 percent in 2015, data compiled by Bloomberg show. Shrinking margins have also triggered concern that rising leverage may trip covenants on its debt, prompting S&P Global Ratings to cut its credit rating last week to BBB-, the lowest level of investment grade.
More than half of the 20 analysts following the stock have hold recommendations, while two say sell, Bloomberg data show. Goldman Sachs Group Inc, which told investors to sell the shares in February, said the "speed and magnitude" with which drug pricing pressure has hurt Perrigo's margins is "a surprise."
Perrigo "does not deserve to trade at a historical premium given the multiple earnings downgrades and potential leadership vacuum created by the surprise departure of former CEO Joe Papa," Goldman analyst Jami Rubin wrote in an April 26 note.
Arthur Shannon, a spokesman for Perrigo, declined to comment prior to its May 12 earnings report.
Before it's here, it's on the Bloomberg Terminal.
LEARN MORE