Sentiment Fades, Spending Barely Rises: U.S. Economic Takeaways
by and
Household purchases soften as Americans boost savings

Confidence at seven-month low on drop in economic expectations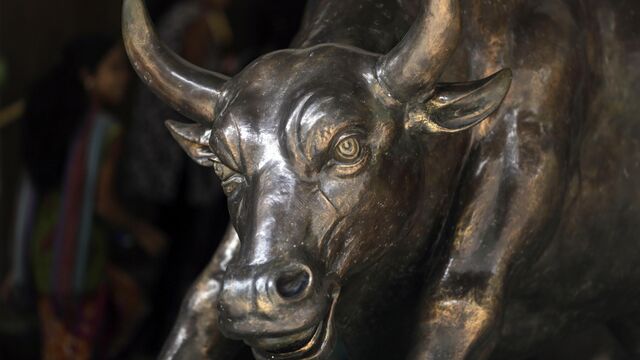 What you need to know about Friday's U.S. economic data:
PERSONAL INCOME & SPENDING (MARCH)
Spending rose 0.1 percent (forecast was 0.2 percent) after 0.2 percent gain (revised from 0.1 percent)
Incomes climbed 0.4 percent (forecast was 0.3 percent) after 0.1 percent gain (revised from 0.2 percent)
Inflation-adjusted purchases little changed after 0.3 percent advance
Saving rate rose to 5.4 percent, highest since February 2015
The Takeaway: Americans remained hesitant about opening their wallets, opting instead to sock away income gains and wrapping up the weakest quarter for spending in a year. The March reading on outlays indicates a soft hand-off into the current quarter. The level of savings rose to $735.5 billion, the highest since December 2012. The tempering of purchases has surprised economists, given the combination of contained inflation, strong employment and low borrowing costs. Along with tepid consumer spending, the biggest part of the economy, the report showed inflation is running below the goal of Federal Reserve policy makers.

MICHIGAN CONSUMER SENTIMENT (APRIL FINAL)
Dropped to a seven-month low of 89 from 91 in March
Consumer expectations index fell to 77.6, the lowest since September 2014, from 81.5
Gauge of current conditions rose to 106.7 from 105.6
Long-term inflation expectations eased to 2.5 percent, matching the lowest in records to 1979
The Takeaway: Mounting concerns about the economy's prospects go a long way in explaining why Americans aren't spending more freely (see above). Anxiety about the labor market and their finances over the next six months, along with worries about any changes in economic policies as a result of the presidential election have put consumers in a "more defensive stance," according to Richard Curtin, director of the University of Michigan's survey. That's not exactly a favorable mix for an economy coming off the worst three-month performance in two years.

EMPLOYMENT COST INDEX (1Q)
Compensation increased 0.6 percent, matching the median forecast, after a 0.5 percent gain in the fourth quarter
Private-industry compensation increased 1.8 percent in the 12 months through March, the least in two years
Wages and benefits for that group climbed 1.9 percent over the past 12 months, the smallest gain in two years
The Takeaway: Uninspiring wage growth remains a blemish on an otherwise fairly impressive labor market. With the unemployment rate lingering near an eight-year low, hiring at a steady clip, dismissals the lowest in decades and participation perking back up, the lack of bigger boosts to pay is something of a mystery. The ECI data, while released only quarterly, track the same job over time and also include figures on benefits paid to workers -- two advantages over hourly earnings data in the jobs report that will be updated May 6. Those benefit costs climbed at the weakest rate in more than six years, the ECI report showed. Fed officials, who this week hailed the strength of the jobs market, are betting that news on household income will brighten.

Before it's here, it's on the Bloomberg Terminal.
LEARN MORE