Oil's Surge Delaying Venezuela Default Reckoning in Bond Market
by
PDVSA bond due in October has soared to 87 cents from 53

Crude prices have rebounded 75% from a 13-year low in February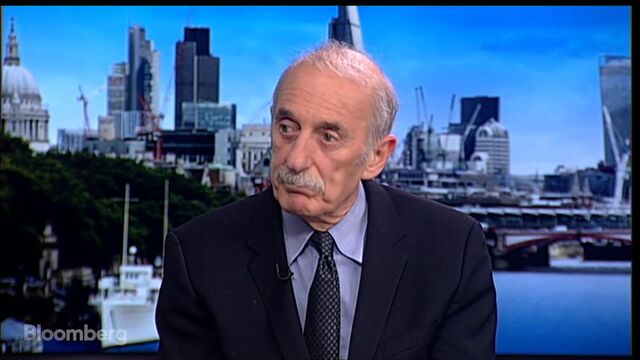 The rebound in oil prices is making investors increasingly confident that cash-strapped Venezuela will be able to make a $1 billion bond payment due in October. But what happens after that is anybody's guess.
State-owned oil producer Petroleos de Venezuela SA has seen its 5.125 percent notes due that month soar to a 20-month high of 87 cents on the dollar from 53 cents in January, when commodity prices were cratering globally. Crude, which accounts for about 95 percent of the country's foreign-currency earnings, has soared 75 percent since falling to a 13-year low on Feb. 11. 

"We think they make it," said Edwin Gutierrez, who helps oversee about $11 billion as head of emerging-market sovereign debt at Aberdeen Asset Management Plc in London. "With this rebound in oil prices we think the chances of payment in October are up to like 70 percent."
While bondholders are more optimistic that Venezuela will honor its next big bond commitment, they're a lot less sure the country will make debt payments due even as soon as November given the nation's deepening recession and soaring inflation. PDVSA, as the oil company is known, has to pay $2.2 billion that month on notes that mature in 2017. Those securities trade at just 58 cents on the dollar.
PDVSA didn't reply to a request for comment on its debt plans. Venezuela is exploring liability management options to ease its debt burden, Miguel Perez Abad, the government official in charge of economic matters, said in March.
President Nicolas Maduro said on state television late Thursday that oil is recovering little by little to a low-to-moderate price. The Venezuelan crude oil and petroleum basket rose 6.3 percent in the week ending Apr. 29 to $34.43, up from an average this year of $27.03, according to data on the Petroleum and Mining Ministry's website.
Venezuela, whose foreign reserves have plunged to a 13-year low of $12.6 billion, will see its economy shrink 8 percent this year while inflation will soar to almost 500 percent, according to the International Monetary Fund. The reduction in imports to save hard currency is aggravating shortages of everything from toilet paper to medicine.
"All the adjustment that's planned right now with lower oil prices ends up falling on private sector imports," Alejandro Grisanti, a former Barclays Plc economist who is now working at Caracas-based consulting firm Ecoanalitica, said at an event organized by the Americas Society/Council of the Americas on Monday in New York. "That's why we're expecting, unfortunately, a much more profound economic crisis."
Before it's here, it's on the Bloomberg Terminal.
LEARN MORE