Electric Cars Can Help Clean Up the Grid
Electricity needs to come from renewable sources in order to arrest climate change. Cars are the first step.
by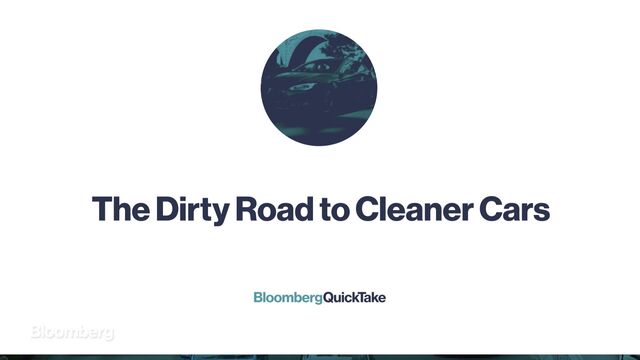 Tesla Motors Inc. says its Model 3 can reach 60 miles an hour in less than 6 seconds; some versions may run even faster. As many as 400,000 reservations have come in for the $35,000 electric sedan since its March 31 unveiling.
Almost everything about Tesla is fast, which could be said for the burgeoning electric vehicle industry. General Motors Co.'s Chevrolet is expected to deliver its Bolt next year. Models from Nissan Motor Co., Hyundai Motor Co., and Ford Motor Co. won't be far behind.
What's happening here is also true of much of the energy sector, which is seeing unprecedented change. That makes the electric sports car a plausible new symbol of what's usually the most plodding, sprawling industry around. Energy executives are more used to thinking about regulators—and over a span of decades—than they are about annual product launches rolled out for consumers.

With the solar, wind, natural gas, and (still potential) nuclear revolutions, the metabolism of the energy system is accelerating. Electric cars lead the parade. They have to, if the world has a chance of averting dangerous climate change. Cars and trucks make up about 22 percent of U.S. climate pollution and 17 percent of the global total. Fighting climate change comprehensively will mean—gradually—reducing that to zero with new vehicle technology and clean power.

But electric cars currently get their power from electricity generated from a power grid dependent on fossil fuels. The hope is that electric cars may trigger changes in the way all electricity is produced.

The strategy required is straightforward, according to Jeffrey Sachs, director of both the Earth Institute at Columbia University and the UN Sustainable Development Solutions Network. He envisions progress along three paths: Squeeze as much efficiency as we can from fossil fuel-generated electricity; ramp up zero-carbon power as quickly as possible; and bring buildings heated by gas and vehicles powered by gasoline into the power grid.
"Clean electricity, and electrify everything you can," Sachs said.
Before it's here, it's on the Bloomberg Terminal.
LEARN MORE