Rio Tinto's Former Chief Calls the Bottom for Commodities
Bloomberg News
`Commodity prices have improved materially,' Vedanta CEO says

Bloomberg Commodity Index heads for best month since 2010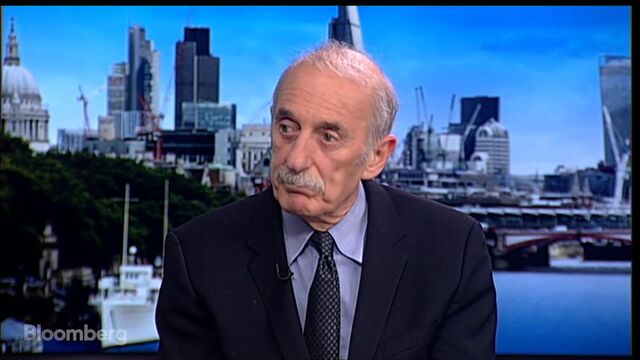 Commodity markets are beyond the worst as demand in China shows signs of a recovery, according to industry veteran Tom Albanese, chief executive officer of Vedanta Ltd. and a former head of Rio Tinto Group.
"I believe with what we've witnessed early in 2016 will be the trough for the commodity markets," Albanese said on a conference call after Vedanta reported quarterly earnings. "Commodity prices have improved materially in the last couple of months, and investor sentiment has started to turn cautiously positive on the resources sector."
Commodities have rallied in April, with the Bloomberg Commodity Index heading for the biggest monthly climb since 2010. The gains have been powered by signs growth in China is stabilizing, and by a revival in oil as U.S. supplies drop. Albanese's view is more bullish than that from Goldman Sachs Group Inc., which said last week that there hadn't yet been a sustainable shift in fundamentals.
Raw materials "are in a sector rally, where different commodity prices have increased at a varying degree," Albanese said on Thursday, according to a transcript. "Markets are still gauging the overall demand-and-supply scenarios, and the effect of it quickly related to recovery of demand from China."
April Rally
The Bloomberg Commodity Index has advanced 7.9 percent this month after a 3.8 percent gain in March. The gauge, which tracks returns from 22 raw materials including crude oil, gold, copper and foodstuffs, has rebounded since bottoming in January, when it sank to the lowest level since at least 1991.
Goldman said in a note dated April 22 that while there were signs of a revival in raw materials, including gains in oil prices, it was premature to embrace these so-called green shoots. The bank forecast metals markets may see new lows, while noting that zinc had the best fundamentals and advising investors to buy the metal on dips.
Global Shortage
Albanese was especially positive about the outlook for zinc, which he said had the best fundamentals of any metal on the London Metal Exchange. The price is headed for a fifth monthly advance on the LME amid prospects for a global shortage spurred by the closure of mines.
Hindustan Zinc Ltd., which is 64.9 percent owned by Vedanta, produced 759,000 metric tons of the metal in the year to March, 3 percent up on the previous year. Global output will trail consumption by 352,000 tons in 2016, the International Lead and Zinc Study Group said Thursday, widening its deficit estimate from 152,000 tons in October.
Policy makers in China have talked up growth and added stimulus, helping to lift property prices in major cities, and igniting a frenzy of speculative trading in the nation's commodity futures markets. Data this week showed that profits of China's industrial corporations jumped in March by the most since July 2014.
— With assistance by Jake Lloyd-Smith
Before it's here, it's on the Bloomberg Terminal.
LEARN MORE