Valeant Sets Incoming CEO Joe Papa's Pay at $67.4 Million
by and
Papa to get options, restricted stock worth about $56 million

Pearson to get $2 million salary, $4 million target bonus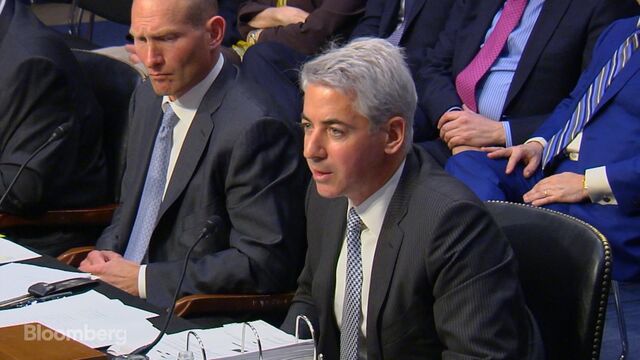 Valeant Pharmaceuticals International Inc. will pay incoming Chief Executive Officer Joe Papa about $67.4 million in cash, options and restricted stock for this year.
Papa, who is to take over the drugmaker next month, will get a $1.5 million salary, a target bonus of $2.25 million, and a special $8 million cash payment to compensate him for lost shares of Perrigo Co., which he ran until it was announced this week that he was taking over Valeant. In addition, he'll get restricted stock and options worth $56 million. The value of the stock is based on Valeant's April 27 closing price.
The restricted stock and options include 373,367 restricted share units that vest in four years, with half vesting in two years if certain "individual goals" are achieved. One-quarter of the options, worth $10 million at Valeant's current stock price, vest at the end of each of the next four years.
About 1.87 million performance-based restricted stock units vest after four years if Valeant shares have risen to $180. Vesting of these stock units is subject to a sliding scale, with none vesting if the stock rises to $60 or less, half vesting at $120, 150 percent vesting at $210 and 200 percent vesting at $270 or more.
The company said that Papa isn't expected to get any additional equity compensation in the next four years.
Pearson's Pay
Mike Pearson, Valeant's outgoing CEO, will get a salary of $2 million this year, and a target bonus of $4 million, which will be partly tied to his help in the leadership transition. The pay figures were disclosed in a regulatory filing on Wednesday.
Pearson testified Wednesday at a Senate committee hearing in Washington, where the company was criticized for high drug prices. At the session, the company said it would cut prices on some products and avoid raising prices on other treatments in the future. Pearson is stepping down from Valeant when Papa takes over, after months of turmoil. Since its August peak, Valeant has lost more than 85 percent of its stock market value, failed to file its annual report, and said it is being investigated by the U.S. Securities and Exchange Commission.
Before it's here, it's on the Bloomberg Terminal.
LEARN MORE