Valeant Said to Replace Up to Five Board Members This Week
by and
Chairman Ingram, head of audit committee may step down

Drugmaker shaking up strategy, governance as it awaits new CEO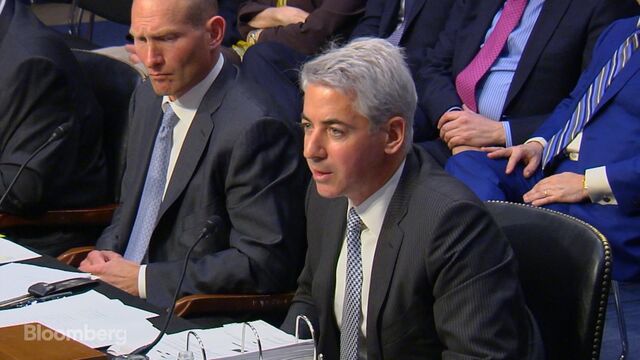 Valeant Pharmaceuticals International Inc. may replace as many as five directors as soon as Friday, according to a person familiar with the matter, as the company overhauls its strategy and governance and awaits its new chief executive officer.
From the 14-person board, Chairman Robert Ingram, Audit Committee Chairwoman Norma Ann Provencio, and members Theo Melas-Kyriazi, Ronald Farmer and Mason Morfit may all be replaced, said the person, who asked not to be identified because the matter was private. Morfit is president of ValueAct Capital Management LLC, one of Valeant's biggest holders.
Joe Papa, the former head of drugmaker Perrigo Co., is replacing outgoing Valeant CEO Mike Pearson and will also become chairman. The company announced in March that Pearson would step down after months of turmoil at the company. Since its August peak, Valeant has lost more than 85 percent of its stock market value, failed to file its annual report, said it will restate some earnings from 2014 and 2015 and announced that it's being investigated by the U.S. Securities and Exchange Commission.
Schiller
The drugmaker has also tried to get former Chief Financial Officer Howard Schiller to leave the board, after it accused him of "misconduct" related to the earnings restatements. Schiller has refused to resign.
Laurie Little, a Valeant spokeswoman, declined to comment or say who might join the board. News about the shakeup was first reported by the Wall Street Journal.
Calls and e-mails to Provencio, Farmer, Ingram and Schiller were not immediately returned. Melas-Kyriazi declined to comment.
Valeant shares were up 2.6 percent to $35.84 at 10:41 a.m. in New York. The company has said it will file its delayed annual report by Friday, and has not given a date yet for reporting first-quarter results.
Valeant has become the face of price increases on drugs in the U.S., attracting scrutiny from regulators and politicians. Pearson, along with Bill Ackman, who sits on the company's board and whose Pershing Square Capital Management LP is one of its biggest holders, were questioned Wednesday in Washington by lawmakers on the Senate Special Committee on Aging. They pledged to overhaul the culture at the company and refrain from taking large price increases on old products.
"We have made mistakes," Pearson told the committee. "Valeant was too aggressive. And I, as a leader, was too aggressive."
Before it's here, it's on the Bloomberg Terminal.
LEARN MORE