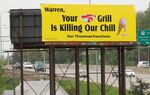 Berkshire Hathaway Inc.'s annual meeting is nothing if not a celebration. Tens of thousands of Warren Buffett's fans pour into Omaha, Neb., to hear from the investing sage, enjoy a cookout, maybe play a few games of ping-pong and see up close the businesses he's collected over the past five decades.
Less known is how the gatherings have become a magnet for protesters seeking to steal a bit of the spotlight.

This year will be no different. The Nebraska Peace Foundation, which owns one Class A share (market value: about $220,000), has called on Berkshire to disclose how climate change will affect insurance subsidiaries. Advocates plans to demonstrate outside the meeting Saturday to support its proxy proposal.
Buffett has come out against the measure, saying that insurance subsidiaries might actually become more profitable if an increase in natural disasters spurs demand for coverage. But he did make some of his broadest comments on the subject yet in his annual letter, writing that climate change probably "poses a major problem for the planet."
The Nebraska Peace Foundation hopes to give its resolution a boost by having climate scientist James Hansen speak at the meeting. He may get an extra-large audience: The gathering will be webcast this year for the first time.
When it comes to the proxy challenge, though, Buffett will almost certainly get his way. The billionaire controls 33 percent of the vote and has earned the trust of investors with his plainspoken manner—and by making many of them rich. Successful or not, the foundation's effort is part of a history of advocacy surrounding Berkshire. Here are a few highlights: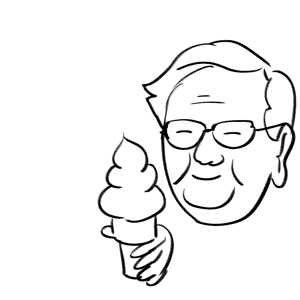 "Warren, Your Grill is Killing Our Chill"
Dairy Queen is part of the middle-America charm of Berkshire meetings. In the exposition hall, shareholders throng to coolers filled with Dilly Bars from the fast-food chain that Buffett bought in 1998. But a phase-in of a new "Grill & Chill" store concept upset some franchisees six years later. They said they were being forced into paying thousands of dollars for the conversion—a burden on operators of small-town stores, according to news reports at the time. Dairy Queen said the shift was optional and was meant to improve sales and profit. Nonetheless, the protesters took out a billboard along Interstate 480, featuring a picture of ice cream melting in a cone. Tagline: "Warren, Your Grill is Killing Our Chill." Dairy Queen highlights that it now has almost 1,000 Grill & Chill locations.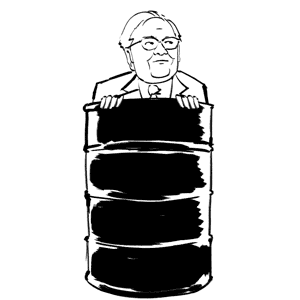 PetroChina, Darfur
In 2007, activists—including actor Mia Farrow—pushed for Berkshire to sell shares of PetroChina Co. The oil company's parent held reserves and owned pipelines in Sudan, where the government was accused of supporting genocide. Buffett condemned violence in the country but said he had "no disagreement" with PetroChina. He even turned the tables on the shareholder who submitted a divestment resolution, saying she could sell her Berkshire stake. Shareholders voted down the proposal by a 53-to-1 margin, but Buffett wound down the PetroChina investment later that year anyway. Shares rose to a level that he and Vice Chairman Charles Munger thought was reasonable, Buffett later explained. The sale generated a $3.5 billion pretax windfall for Berkshire.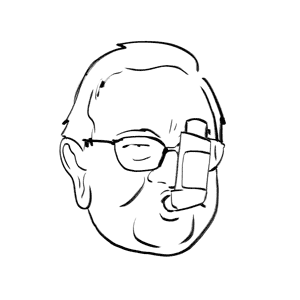 "Diesel Death Zone"
Protesters descended on Omaha with an 8-foot-tall (2 meter) papier-mâché asthma inhaler in 2012 to draw attention to a proposed rail yard that Berkshire's BNSF unit wanted to build in Southern California. If constructed, the activists said, it would add to pollution in an area they called a "diesel death zone" because of its proximity to the Port of Los Angeles. BNSF argued that a new terminal would reduce emissions by eliminating longer truck trips. The railroad suffered a legal setback in the dispute in March and said this month that it was uncertain whether continuing with the project makes sense.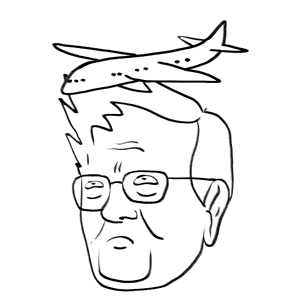 Picketing Pilots
Labor struggles have often dogged NetJets, the luxury aviation unit at Berkshire. Last year, tensions spilled over to the annual meeting as a few hundred pilots and family members picketed outside. Union leaders said that management was pushing them to accept concessions at a time when the business's prospects were improving. NetJets had caused Buffett periodic frustration since he bought it in 1998. He'd once said that the business was "destined for bankruptcy" during the financial crisis, were it not for Berkshire's deep pockets. At the meeting, Buffett said it was normal to have disagreements over how much people get paid. A month later, the chief executive officer of NetJets was out. By the end of the year, the new management reached a deal with pilots.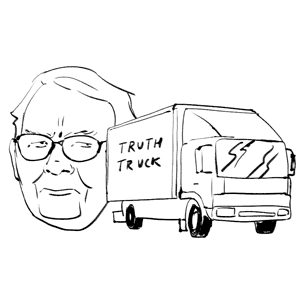 "Truth Truck"
Buffett's support for family planning and reproductive rights has also made his annual meeting a frequent target for protesters. Anti-abortion groups have spread their message with a "Truth Truck" and met shareholders going into meetings. In 2003, the billionaire halted a popular charitable-giving program at Berkshire after the donations drew boycott threats. Buffett and his family have continued to give, though. A foundation named for the investor's first wife, Susan Thompson Buffett, has become the most influential supporter of research on intrauterine devices and of expanding access to the contraceptive.
Before it's here, it's on the Bloomberg Terminal.
LEARN MORE