Priceline CEO Resigns After Relationship With Employee
by
Huston was CEO of both Priceline Group and Booking.com

Chairman Jeffery Boyd replaces Huston as interim CEO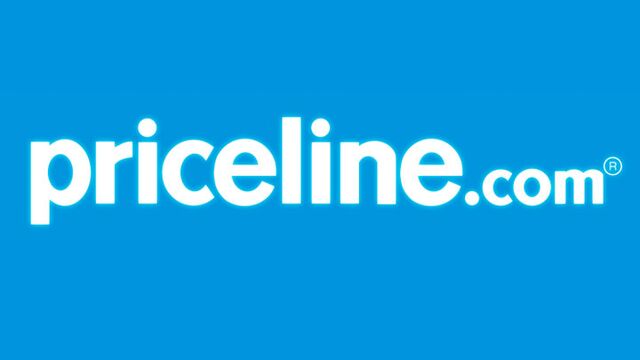 Online travel giant Priceline Group Inc. said Chief Executive Officer Darren Huston is resigning after an investigation found he had a personal relationship with an employee that violated the company's code of conduct, handing the company's reins back to the former CEO that led its rapid expansion in the 2000s.
Huston's resignation is effective immediately, the company said in a statement Thursday. Former CEO and Chairman Jeffery Boyd, who led the company from 2002 to 2013, will replace Huston as interim CEO while Priceline looks for a new leader. Huston also resigned as CEO of Booking.com, the group's largest unit. Booking.com Chief Operating Officer Gillian Tans will take over as permanent CEO of that Priceline subsidiary.
Priceline shares fell 1.2 percent to $1337.68 at 1:52 p.m. in New York. The stock was up 6.2 percent this year through the end of trading Wednesday.

"This resignation was not related in any way to the company's operational performance or financial condition," Leslie Cafferty, a spokeswoman for Priceline Group, said in an e-mail. There were no issues related to accounting or financial reporting either, Cafferty said.
Huston oversaw a 30 percent stock increase at Priceline since taking over from Boyd in November 2013. During his tenure he led the $2.6 billion acquisition of restaurant-reservation service OpenTable Inc. and bought a major stake in Chinese online travel company Ctrip to get a foot in the door of one of the world's fastest-growing travel markets.
Huston's resignation is a loss for the Norwalk, Connecticut-based company but Priceline has a respected and experienced interim leader in Boyd, Dan Wasiolek, an analyst with Morningstar Inc., said in an interview.
"I don't think that actual results and execution from the company should really take much of a step back," Wasiolek said. "It's tough to call Boyd a backup," he said.
Boyd led Priceline through an 11-year period that saw the company's stock jump from around $10 to more than $1,000 and surpass rival Expedia in yearly sales. He bought Booking.com in 2005, which gave the firm international reach and now accounts for the majority of revenue.
The two CEOs have led Priceline from its origins as a U.S. flight-booking website in the early days of the Internet to the world's third-biggest e-commerce company by market value, after Amazon.com Inc. and Alibaba Group Holding Ltd.

Huston's resignation follows an investigation overseen by independent members of the board into a relationship he had with an employee who was not under his direct supervision, according to the company. The probe found Huston acted "contrary to the company's code of conduct and had engaged in activities inconsistent with the board's expectations for executive conduct, which Mr. Huston acknowledged and for which he expressed regret," according to the statement.
He's not the first CEO to leave a company after acknowledging a personal relationship with an employee. Harry Stonecipher resigned as CEO of Boeing Co. in March 2005 after having an affair with a staffer in the company's government relations office, and Hewlett-Packard Co. CEO Mark Hurd was ousted in August 2010 after the company found inaccurate expense reports filed in his name concealed a personal relationship with a company contractor.
Christopher Kubasik had to give up his CEO title at Lockheed Martin Corp. before he even officially took up the post in 2012 after the company discovered a relationship with a subordinate.
Huston will forgo at least $15.3 million in equity awards that haven't vested yet, according to data compiled by Bloomberg. Priceline will pay for his move to North America from his post in The Netherlands, where Booking.com is based. He won't receive any severance.
Before it's here, it's on the Bloomberg Terminal.
LEARN MORE