Draghi Gains Bond Addicts From Emerging World Fleeing Yellen
by and
Euro draws Latin American nations which typically fund in USD

Mexico public debt chief sees `many others' looking to profit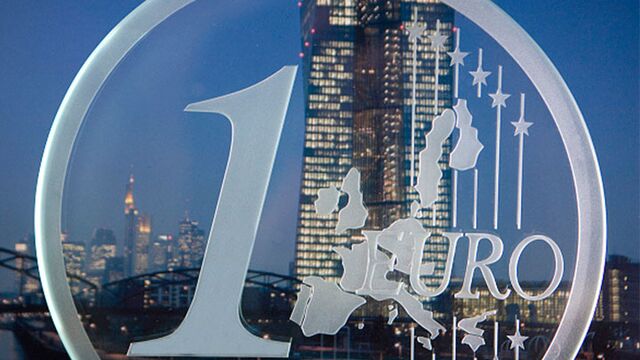 It's hard to compete with a decade of easy money in a bond market engineered by Janet Yellen, but Mario Draghi is trying.
Extraordinary stimulus by the European Central Bank chief is drawing borrowers in the developing world from Hong Kong billionaire Li Ka-shing to the Mexican bottler of Coca-Cola. They've pushed up emerging-market bond sales in the common currency to a record 28 billion euros ($32 billion) so far this year, according to data compiled by Bloomberg. Governments will use the euro for an unrivaled 40 percent of funding this year, Societe Generale SA predicts.

In the weeks that followed Draghi's latest expansion of bond purchases on March 10, CK Hutchison Holdings Ltd., the conglomerate controlled by Hong Kong's richest man and Fomento Economico Mexicano SAB, or Femsa, announced deals in euros. Colombia and Mexico, which in the past would have found little reason to borrow outside the currency of their largest trading partner, capitalized on yields in the euro market that average 3.6 percentage points less than dollars, according to Bank of America Merrill Lynch index data. 
"The outlook for rates in Europe changed," Alberto Torres, Mexico's public debt chief, said by phone from Mexico City. The government sold 2.5 billion euros of bonds on Feb. 16 into a rally anticipating stimulus. "For us, it was an opportunity to wait for a moment in which market conditions were favorable and profit from low interest rates."
Europe's common currency has become a yardstick for funding costs as fewer investors hedge euro risk through dollar swaps, according to Societe Generale analysts. Traders now look at country yields through the lens of cross-currency spreads in euro terms.

"The volume of euro bonds has now reached a critical mass," Regis Chatellier, a strategist at Societe Generale in London, said in an April 14 report. "Emerging-market countries are likely to tap this market on a regular basis."
When excluding Argentina's blockbuster $16.5 billion bond restructuring this month, the share of bond sales by governments in euros is set to surpass 2010, he said.
Emerging-market government debt in euros yields have fallen 328 basis points in five years to 1.51 percent compared with a drop of 20 basis points to 5.1 percent for dollar-denominated peers, according to Merrill Lynch indexes.
"This reduction was a benefit from looking for a good window of opportunity that was not just the case of Mexico but of many other countries that have looked to profit from low interest rates in the European market," Torres said.
For Mexico, it meant selling 15-year notes on Feb. 16 at a yield of 3.42 percent, at a time when outstanding dollar bonds with the same maturity traded at 4.3 percent. On March 16, Colombia returned to the single currency market for the first time since 2001 with a 1.35 billion-euro sale. This week, Poland's state development bank tapped the euro for the first time in a decade.
ECB Bazooka
Draghi cut the region's benchmark to zero and expanded the central bank's bond purchase program to 80 billion euros a month -- a bazooka to blow the region's economies out of stagnation -- three months after Federal Reserve Chair Yellen led the world's biggest economy out of an unprecedented period of low interest rates on Dec. 16 with the first increase to the benchmark federal funds rate since 2006.
While the Fed signaled Wednesday it's in no hurry to raise rates, policymakers left the door open to an increase in June by removing earlier references to global financial risks from their statement.
The move towards euro funding "will continue mainly because of the different monetary policy in the U.S. and Euroland," said Anton Hauser, a money manager in Vienna who helps oversee $2 billion of assets at Erste Asset Management including euro debt from Bulgaria, Colombia and Indonesia. "It's cheaper to borrow in euros."
Before it's here, it's on the Bloomberg Terminal.
LEARN MORE