Cameron Joins Union Boss in Plea to British Workers Over Brexit
by
Leaving EU threatens jobs, wages and prices, article warns

Cameron seeking to reach opponents of Conservative government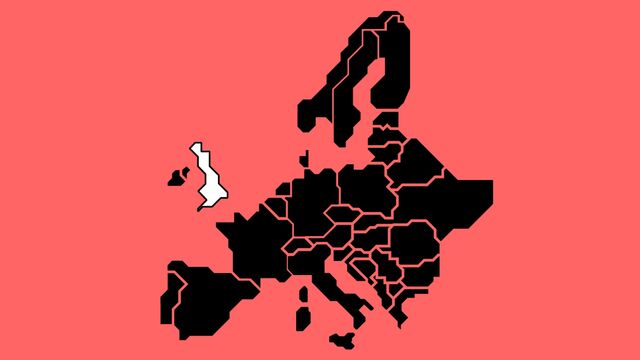 U.K. Prime Minister David Cameron joined forces with former Trades Union Congress General Secretary Brendan Barber to appeal to workers to vote to keep Britain in the European Union.
Lower wages, higher prices and fewer jobs would be the result of voting for a so-called Brexit in the June 23 referendum, the two men, previously implacable political foes, wrote in an article for the Guardian newspaper published on Thursday.
"With the prospects for working people all across Britain at stake on 23 June, it is right that the rules of conventional politics be temporarily set aside," they wrote. "There are, of course, many things on which the two of us disagree. But we are united in our conviction that Britain, and Britain's workers, will be better off in a reformed Europe than out on our own."
Cameron is seeking to reach voters who oppose his Conservative government's policies as he tries to build support for a "Remain" vote in the referendum. There has been unease among some pro-Europeans that the opposition Labour Party, which has strong links with trade unions, is not fully committed to the campaign.
The economic shock caused by Brexit would lead to the loss of jobs and opportunities, the two men wrote, citing PricewaterhouseCoopers estimates that unemployment could rise by 8 percent if Britain quits the EU. Wages would fall as a result while prices would increase due to a depreciation of the pound.
'Needless Risks'
"We can take needless risks with our economy that would unleash a triple threat to working people –- and become a poorer country in every sense," they wrote. "Or, if we choose to stay in the EU, we can protect working people and the poorest families. We can choose stability and economic security –- a bright future with more jobs, higher pay and lower prices."
Barber and Cameron also joked in anticipation that their unlikely alliance, along with the interventions of U.S. President Barack Obama and the International Monetary Fund, will prompt allegations they are part of a coordinated campaign by multinational corporations.
"The leavers say this must be some sort of conspiracy masterminded by shadowy international elites," they wrote. "All we have to say is: to have been able to bring even the two of us together today, these evil geniuses must be very good."
Before it's here, it's on the Bloomberg Terminal.
LEARN MORE