Bezos Tops Slim With a $6 Billion Gain on Amazon Results
By
Leapfrogs Mexico's Carlos Slim to become world's 4th richest

Amazon sales top estimates with revenue up 28 percent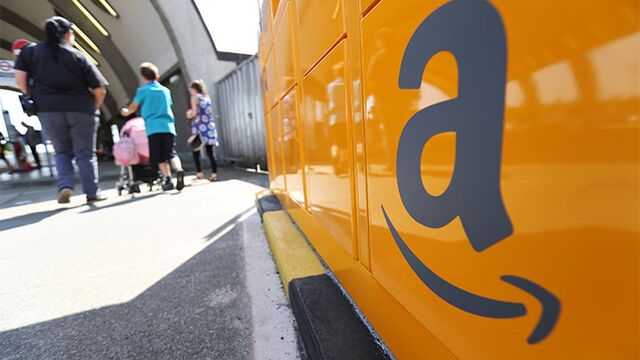 Jeff Bezos has toppled Mexico's Carlos Slim as the world's fourth-richest person. Again.
The net worth of the 52-year-old Amazon.com Inc. founder rose to $60 billion as the online retailer's shares jumped 13 percent in extended trading. Amazon posted first-quarter sales and earnings that topped analysts' estimates and pushed shares as high as $683 from a close of $602.
Carlos Slim's fortune fell $3.4 billion to $55 billion Thursday when his phone company America Movil SAB plunged the most in eight years after saying profit margins in Mexico continued to shrink. Bezos passed Slim for the first time in November 2015 and ceded the position to him again in February.

The gain for Bezos tops the $3.6 billion rise for Facebook Inc. Chief Executive Officer Mark Zuckerberg Thursday. Zuckerberg's jump came after a strong first-quarter earnings report from the world's largest social network that pushed the shares to a record. He's the world's eighth-richest person with $51 billion.