Swiss Chocolate Maker Callebaut Promotes Chinese Sweet Tooth
by
China could become biggest chocolate market: Barry Callebaut

Swiss company makes sweets for Hershey, Unilever and Nestle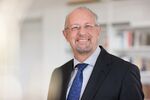 Barry Callebaut AG, which makes one out of every five chocolate products, is renewing its push in China, wagering that the country will become the world's biggest market in the next two decades.
The Zurich-based company plans to add several smaller factories in the Asian nation and work with Chinese producers to improve the quality of their products, according to Chief Financial Officer Victor Balli. They face increasing competition from the world's major chocolate makers like Nestle SA and Hershey Co., who outsource some of their chocolate making to Barry Callebaut.
"We believe we should go in, maybe at a lower price point, but slightly upgrade the taste," Balli said Tuesday in an interview in Zurich. "You conquer the market and gain size, but you have to be willing to live with zero to very small, maybe even negative, margins. But you'd be in the market, and once this market grows, you'd grow with it."
Barry Callebaut, a well-known brand inside the industry despite its low profile with consumers, has learned from its mistakes in China -- which makes up about 2 percent of global chocolate consumption, well behind the U.S., the top market. Barry Callebaut's first investment in China was a 20 million-franc ($20.7 million) chocolate factory in Shanghai in 2007. While it's no longer losing money in the world's second-largest economy, it doesn't make a big profit either, Balli said.
'Bit Naive'
"We were a bit naive," Balli said. "For the next factories we're thinking about doing one in the north, one in the south, one in the west, so a bit spread out so you're close to the market, but with a low investment of 5 million francs to 6 million francs. We learned that it doesn't always have to be 20 million francs."

China's chocolate market is forecast to grow 47 percent by 2020, according to data tracker Euromonitor. Brazil is predicted to expand 27 percent. The CFO, who has been in the role since 2007, said China will take years to develop, as tastes for chocolate anywhere tend to be very conservative. Consumers prefer to buy the products they grew up with rather than try new, high-end concoctions. 
"We believe we should be there early on, to be the leader from the beginning and occupy the space," Balli said. ''We're still peanuts in gourmet in China. We haven't grasped the potential of the Chinese food-service market yet."
Barry Callebaut shares fell 1 percent as of 1:39 p.m. in Zurich. They're little changed from a year ago, giving the company a market value of 6.2 billion francs.
Too Small
Lindt & Spruengli AG, the Swiss maker of Lindor balls and other high-end sweets, entered China in 2012 and Chief Executive Officer Ernst Tanner has said the country will remain on the back burner for the next couple of years because the premium chocolate market there remains too small. China has also proven a tough market for Hershey.
Emerging markets accounted for about one-third of Barry Callebaut's 1.8 million tons in sales volumes last year, while its gourmet and specialties business accounted for 10 percent. Balli said its global gourmet business can grow volumes at a high single-digit annual rate, excluding acquisitions, driven by opportunities still untouched in developing regions like Russia, where gourmet has been growing despite the recession, and Brazil, where the company works with only 10,000 of the nation's 80,000 bakeries, Balli said.
"Is China growing high single-digits, double-digits? Probably yes, so you have to be there," Balli said. "If you're not the No. 1 in China in the long run, how do you want to be a global leader? So we have to be there. We want to be there. But it's a challenging market."
Before it's here, it's on the Bloomberg Terminal.
LEARN MORE