Venezuela Orders Five-Day Weekends in Bid to Save Power Grid
by
Wednesday, Thursday added to Friday as non-working holidays

Country seeking international help to recover power grid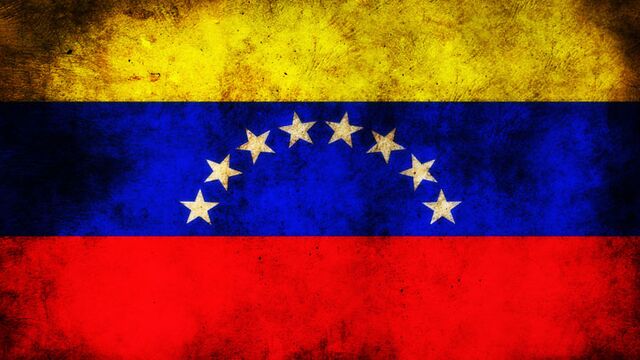 Venezuela declared five-day weekends for government workers and said it was seeking international help to save its power grid amid a drought that threatens the capital's main source of electricity.
The two-day work week, after the government added Wednesdays and Thursdays as non-working days to save more power, will last at least two weeks, President Nicolas Maduro said on his weekly program broadcast on state television late Tuesday. Schools will be closed on Fridays starting this week, he said.
"The public sector will work Monday and Tuesday while we go through these critical and extreme weeks where we are doing everything to save Guri," Maduro said, referring to the giant hydroelectric dam that has become like a "desert." The collection of electricity-saving measures have reduced the daily drop in water levels at Guri dam from 22 centimeters to 10 centimeters, he added.
Venezuela is requesting emergency international help from the United Nations for public works construction to help the country recover from an "extreme situation," Maduro said. He called for "social peace" during the power crisis.
Local press reported instances of protests and looting in areas being affected by electricity rationing including Maracaibo, Venezuela's second-largest city.
Rolling Blackouts
Venezuelans, except those in Caracas and some states, began to experience programmed four-hour rolling blackouts on Monday as a drought cripples generation at the Guri dam. It's the latest blow to an economy that the International Monetary Fund forecasts will contract 8 percent this year, after shrinking 5.7 percent in 2015.
Water levels at Guri dam reached a record low of 241.67 meters on Monday, according to state power utility Corpoelec. If levels drop below 240 meters, the dam's operator may be forced to shut down units at the plant that produces about 75 percent of the electricity that Caracas, the country's capital and largest city, consumes.
"The government is clearly trying to prevent political fallout from blackouts in Caracas, which has so far been protected from an ongoing power crisis," Eurasia Group, a global research and consulting firm, said in a report on Monday, adding that rising discontent could threaten "a more acute social crisis that sets into motion a disorderly transition."
Maduro ordered the country's time zone changed this month to save energy, reversing the decision by his predecessor, Hugo Chavez, to set back clocks 30 minutes in 2007 to ease daily predawn commutes for school children and the poor. Clocks will be moved forward a half hour May 1.
The president had previously decreed Fridays as holidays for state workers through May as part of plans to save electricity after ordering a week-long break over the Easter holiday last month. Maduro said those efforts saved almost 22 centimeters of water at the Guri dam in the southern state of Bolivar.
Before it's here, it's on the Bloomberg Terminal.
LEARN MORE